Friday the 13th no longer had to be an unlucky day as it marked the beginning of the casino players' journey to win their fair share of the 13 BTC lottery prize in a Bitcoin casino.
BTC-Casino.io celebrated the Western superstition for taking place in two consecutive months, and its super lottery promotion could not have been better as large sums of bitcoins were put up for grabs.
The BTC-Casino.io Friday of 13 BTC lottery event ran from March 13 to 20, where 10 winners were drawn at the end of the promo. The first place received 5 BTC while the second and third placers were awarded 3 BTC and 2 BTC, respectively.
The fourth winner secured a 1 BTC prize while the rest of the fortunate players received their corresponding shares of 500 mBTC and 250 mBTC.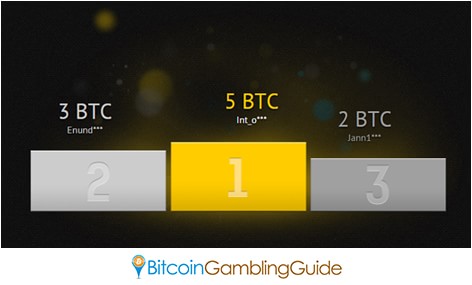 The casino has already identified the lucky bettors, but the last part of their usernames has been censored to ensure the privacy and security of the winners.
According to the results released on March 22, players Int_o***, Enund***, and Jann1*** bagged the three highest prizes for the March promotion.
No more bad luck for lottery event
…And this holds true for the recent winners.
However, despite the superstitious beliefs, BTC-Casino.io's latest lottery event relied on sheer luck.
In order for the registered players to earn their chances of winning a part of the 13 BTC giveaway, they must play the special lottery slots for the said event.
For every 25 mBTC wager they place on any of the eight slots, including the Fortune Teller slot and Ghost Pirates slot from NetEnt, they would receive one lottery ticket. Thus, the more times they spin the reels, the larger their chances of winning are with the many tickets they had collected.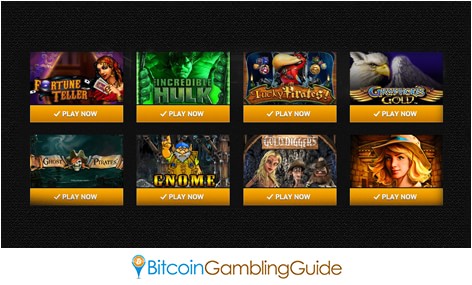 More ways to win bitcoins
Other than its Friday of 13 BTC lottery promo, it also holds daily tournaments that reward players with comp points. A series of BTC-Casino.io Bitcoin slots grouped according to themes can be played, where the bettor who ends up with the best results win the main prize.
Moreover, this Bitcoin casino has completely removed its x3 wagering requirement on deposit after receiving multiple requests from its loyal players. As an effect, this feature will no longer be carried out in the casino starting this month and that every registered member can withdraw the deposited funds whenever they wish.
Meanwhile, the Bitcoin slots on this platform can pay out prizes of up to 100 times larger through the high-roller mode integrated in all slot games included in the casino's game library.
According to BTC-Casino.io, this addition will enable its players to maximize their line wins by simply activating either of the two new modes: x10 and x100.