Bitcoin bettors have plenty of platforms at their disposal these days. Every casino or gaming platform offers something different, albeit there is a large focus on sports betting and casinos these days. But before one can gamble with Bitcoins, they need to obtain cryptocurrency. Nearly every country has their own exchange, and we will take a look at some of the top platforms.
Using a credit card is possible but limited
Most online gamblers will have used a credit card in the past to deposit funds into their account. For those users looking to explore the Bitcoin world, using a credit card is not straightforward. While there are exchanges that accept credit and debit card payments, most platforms do not. High fraud and chargeback rates make it difficult for exchanges to accept card payments. In most cases, they will rely on third party to do so.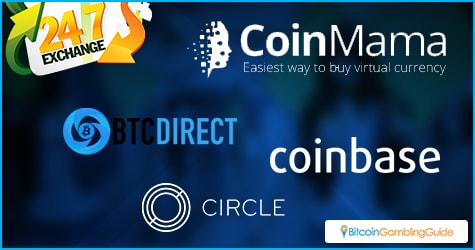 Among the popular exchanges accepting credit and debit cards are Coinbase, Circle, 247Exchange, Coinmama, and BTCDirect. Coinbase is available to users in several dozen countries, albeit using a credit card may not be available everywhere. Circle can be used by customers in the UK and US, with more countries to be added in the coming years. BTCDirect, Coinmama, and 247Exchange all try to serve customers from all over the world.
Bitcoin bettors who want to purchase cryptocurrency with credit card will have to keep some things in mind. First of all, there will be a hefty charge for these transactions, as is always the case with credit and debit cards. Secondly, most exchanges will require a thorough Know-Your-Customer verification procedure, and they may demand a scan of the back and front of the card itself. Not everyone wants to go through this hassle, which brings us to other options for buying Bitcoin.
Bank transfers of all kinds work everywhere
The most common way to buy Bitcoin is through a bank transfer. Every cryptocurrency exchange in the world will accept wire transfers, even though they may not always be denominated in local currency. Always do your proper research on which currencies are accepted by the exchange.
Popular platforms to buy Bitcoin with cryptocurrency include Kraken, Bitfinex, itBit, Safello, and the aforementioned companies. Bank transfers will take a lot longer to complete, though, and may take up to five business days or more. Some platforms will offer more streamlined wire transfer options, such as ACH direct debit [supported by Kraken] and SEPA transfers [supported by Safello].
Similar to using a credit card, all exchanges will require users to verify their identity. Sending over a scan of one's ID card or driver's license and a recent utility bill will be sufficient in most cases. Power traders can increase the trading limits of their accounts by sending over additional information.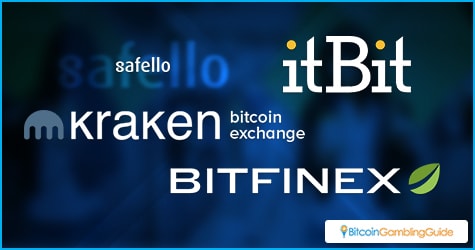 Which option works the best?
That will heavily depend on what type of Bitcoin buyer you are. More patient users will prefer a bank transfer over credit cards. Using a payment card will result in quicker purchases, but comes at a higher fee. Coinbase and Circle offer smaller limits for users who have not verified their account just yet. Coinbase has a US$100 weekly limit, whereas Circle lets users buy up to US$300 every week. For one-time small purchases, these platforms may be more than sufficient.
At the same time, there is another option to take into account. It is possible to buy cryptocurrency with cash by using one of the many Bitcoin ATMs around the world. Do keep in mind these machines will charge a high fee. The average Bitcoin transaction through an ATM will be around five percent, although it may be higher in some cases.
For those people looking to venture into the world of Bitcoin gambling, obtaining cryptocurrency is the first step. There are plenty of ways to buy Bitcoin for gambling, and none of these options should deter gamblers from giving cryptocurrency a try. It will require doing some homework to determine which solution works best for your needs, though.