Making transactions with anyone in the world is one of Bitcoin's main advantages over the conventional payment methods. The privacy of each transaction, including the source and the recipient but not the amount, is another. However, a seemingly large population is still left untapped by the digital currency due to the role financial institutions like banks still play in the process. This leaves the unbanked incapable of buying bitcoins in the first place.
Recent developments and technologies have begun to change this, though, enabling both those without bank accounts and those opting to remain completely private to fill their wallets with the cryptocurrency. This setup is becoming popular today, especially in the Bitcoin gambling niche.
Leave banks out of the picture
Bitcoin gambling is the best alternative to real-money online gambling. It provides the same level of entertainment, but it dramatically makes deposits and withdrawals easier and faster. It also enables anyone in the world to play games in a Bitcoin casino and any other site anonymously, which helps reduce risks of identity and information theft.
However, more players today prefer to continue gambling in Bitcoin casinos sans any connection to their bank accounts for security reasons. Although there is nothing wrong with this idea, it would have been deemed impossible in the Bitcoin setting—at least in the past years.
Widely available today are the new services and means players and even first-time Bitcoin users can get their hands on the digital currency.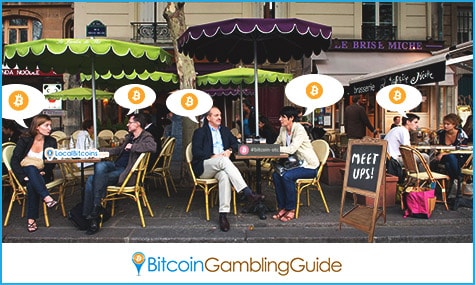 More on a personal level
Knowing how to get bitcoins is not complicated, but credit cards and bank transfers are the two essential factors involved. Users who have neither can simply opt to directly transact with a buyer or a seller through platforms like Local Bitcoins, Bitcoin-OTC, and Wall of Coins.
Over the counter transactions or meet ups are becoming a favored option by many not only because it does not involve bank accounts but it also enables them to socialize with fellow bitcoiners. However, this setup comes with risks, which may stop others from buying in person.
Nevertheless, extra precaution is everything a buyer needs for this to work, with the number one tip of always meeting up in a public place as the priority on the reminder list. Likewise, a working Internet connection is important when buying bitcoins in person, because it is imperative to confirm the transactions first.
Machines will do
The past years marked the rise of Bitcoin machines that function like a regular ATM, except for some that require users to have their biometrics taken.
Players who have no problems with such KYC protocols can rely on these machines when purchasing the digital currency. Numerous Bitcoin ATMs are installed in key cities across the globe, and provide two-way transactions. In fact, machines can already be found in Las Vegas, and this is advantageous to players who wish to wager on Bitcoin gambling sites accepting US players.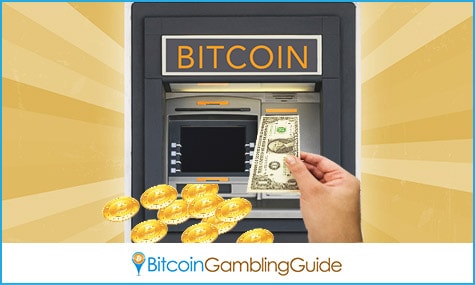 Gambling in pure anonymity
These are the primary ways avid bettors buy bitcoins without bank accounts and begin placing bets on the variety of games hosted in the top Bitcoin casino sites on the market today. With the constantly expanding niche for cryptocurrency betting, it becomes a necessity to have various options that will prove to be helpful in ensuring a user-friendly experience playing in the Bitcoin gambling industry. Buying the digital currency without exposing one's personal financial accounts and details is fast becoming a global trend.
Meanwhile, many await the next developments in the Bitcoin markets as more banks support Bitcoin and the blockchain. Likewise, users can check out the perks of using Bitcoin debit cards like the new E-coin currency cards that support BTC, USD, GBP, and EUR.