Zynga was once the king of social games. The launch of 'FarmVille' on Facebook in 2009 spearheaded Zynga's campaign to become a global phenomenon, with millions of daily active users playing this social game exclusively on the social network.
A series of titles from Zynga followed suit including Texas HoldEm Poker, ChefVille, and FarmVille 2, and it was not a surprise that the games from this American developer topped the social games list on Facebook by 2013.
This was apparently the same year when Zynga ended its partnership with Facebook—a move that was questioned by some. It became clear then that this was in line with Facebook's mission to create an ecosystem where all game studios are on equal footing to each other.
But Zynga took a hard blow as it struggled to recreate its record-breaking performance without Facebook on board. While coming up with new games and hiring more experts, among others, are ideal steps to launch Zynga's comeback, it sorely needs a catalyst. Could it be Bitcoin?
Zynga is no stranger to Bitcoin
In January 2014, Zynga integrated Bitcoin  through BitPay as a test. This enabled fans of FarmVille 2, CastleVille, and other social games to purchase special items using the digital currency.
The development between Zynga and Bitcoin made a positive impact more on the Bitcoin market, as it hinted more industries outside the cryptocurrency circle are adopting the technology. It also coincided with the increase in Bitcoin price back then, helping the digital currency bounce back beyond the $1,000 mark.
It seemed, however, that this venture failed to push through since no word about it was heard since then. Unfortunately, the list of supported payments on the Zynga website linked to a Facebook help page excludes Bitcoin.
What went wrong with the adoption remains unknown, but what is clear now is that Bitcoin has gained more support from various sectors, even more so utilized on a wider scale across numerous countries.
Bitcoin's strong presence in iGaming could be the key
It is not a secret that Bitcoin enjoys massive support from the online gambling sector since it promotes convenience in payments and in betting. The increasing number of online casinos accepting Bitcoin deposits and processing Bitcoin withdrawals is reason enough to view the digital currency as a key player in Zynga's mission to reclaim its glory days.
Bitcoin slots and other casino games remain popular among a growing niche of players, and the popularity of eSports only magnify how the iGaming sector will benefit from the cryptocurrency in the long run.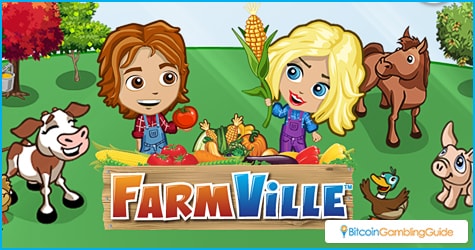 Zynga can adopt Bitcoin and use it for its social browser games and mobile apps. It currently has a number of slot games for the iOS and Android platform, but these are for entertainment purposes only. Zynga's target market, after all, remains the same.
What Zynga could do, though, is to look at expanding the services it offers and see which aspects it can use to allow Bitcoin to give the spark it needs. Creating games for the real-money and Bitcoin casino market is one possibility since software and game content providers continue to find success in both real-money and Bitcoin gaming sectors.
Chief Executive Frank Gibeau of Zynga is confident that he can push the social gaming company back on track after breaking the expectations in terms of its revenue in this year's first quarter. With $186.7 million yielded in the first three months—about $3.4 million higher than the same period last year—Zynga is already showing signs of a good year ahead.
Is integrating Bitcoin, then, still necessary? If Zynga is keen on exploring its options in returning to the top, then considering once again the cryptocurrency or even the blockchain technology may bring it closer to its 'FarmVille' success seven years ago.