The Chinese government allows everyone to exchange Bitcoin and to use it as a payment option. Despite several news headlines where China attempts to regulate the digital currency many times, Bitcoin is legal in the country. In fact, China is the country that has the most Bitcoin transactions around the world. There are no shortages of Bitcoin China exchanges that buy and sell Bitcoin.
While playing in a Bitcoin casino remains questionable in the country, China's residents and investors who are looking to exchange Bitcoin in China have several Bitcoin exchanges to choose from.
BTCC Exchange
BTC China or BTCC is essentially the first Bitcoin exchange in China. Thanks to its current CEO Bobby Lee, BTCC grew rapidly and has added different types of services for Bitcoin. Its primary service is to exchange Bitcoin to Chinese yuan. BTCC is also allowing users to sell their Bitcoins on the site. BTCC is currently open to the international market where people can exchange their Bitcoin to US dollars. USD and CNY deposits can go through a bank transfer.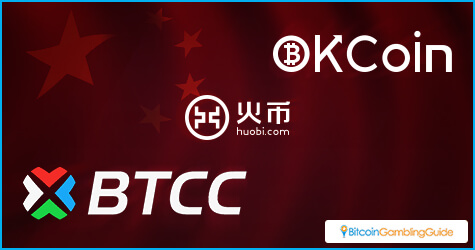 Apart from being a Bitcoin exchange, BTCC also offers Bitcoin mining. Its Bitcoin mining service allows users to purchase some hash rate. The higher the hash rate a user has, the more Bitcoin they can mine.
OKCoin
OKCoin is another of China's massive Bitcoin exchange. This exchange has a number of satellite offices outside of China. OKCoin lets users buy and sell Bitcoin with CNY as well as USD. There is also an option to trade fiat currency to Litecoin. OKCoin has one of the largest trading volume in China as well as liquidity rate. This makes it possible for users to find a good price when exchanging their Bitcoin or Litecoin.
Security is OKCoin's main strength. The exchange utilizes the latest SSL encryption protection for their website. OKCoin also uses a cold storage solution where the private keys of the users are stored offline. Last year, OKCoin China had to pay a fine to the Chinese government.
Huobi Exchange
Huobi is another major Bitcoin exchange platform in China. They also have one of the biggest trade volumes in the country. Recently, Huobi Exchange offers investors to have their Bitcoin holdings as collateral while they purchase shares on the Shanghai Stock Exchange.
Status of Bitcoin in China
Recently, the People's Bank of China (PBoC) looked at several operational anomalies in some of the country's largest Bitcoin exchanges. Representatives believe these anomalies are causing irregular fluctuations to the value of Bitcoin.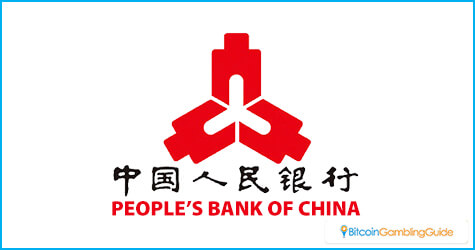 An inspection from PBoC shows that the major exchanges have violated the rules by offering loans through the margin trading and future trading features. Today, the exchanges took back their loan feature and continued to operate as normal. The Bitcoin value took a dip recently due to the news of the inspection.
Meanwhile, China still imposes strict regulations on online gambling.