Online Bitcoin gambling has already come a long way from its simple beginnings. The first adopters of Bitcoin for gambling were small single-game websites, but that soon changed. Nowadays, there are full-fledged online casinos and sportsbooks that are willing to accept Bitcoin as a currency for betting.
There is still a bit of a hurdle, though. A lot of people think that when they have bitcoins, they are only limited to casinos that accept Bitcoin. In truth though, because of various financial products and services out there, it is possible for Bitcoin gamblers to be able to play in almost any online casino.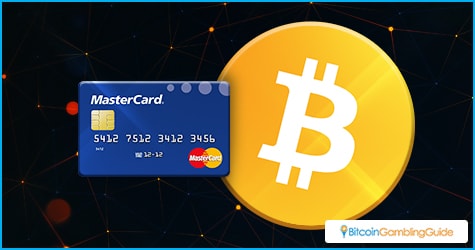 Credit and debit cards
One of the primary methods by which online casinos do their transactions is via credit cards. This can be a simple way for Bitcoin users to have their money accepted. MasterCard, one of the giants in online finance, has been keeping itself updated in terms of being part of the Bitcoin revolution. Because of this, MasterCard is currently part of various Bitcoin-based debit cards.
These debit cards operate by having MasterCard be part of the process where bitcoins are automatically converted into fiat currency. This helps avoid the volatility worry that causes many establishments to avoid the cryptocurrency. Bitcoin owners will only need to keep their cards topped up, though they may be limited in the amount that they can transact in daily.
NETELLER assistance
MasterCard is not the only financial entity that offers Bitcoin conversion. One of the big players in online payments is NETELLER. An e-wallet service, it allows people to deposit money into their account for future use. In the past, it mostly allowed for bank and credit card deposits. It recently added a Bitcoin option to its deposit options, changing its initial plans two years ago.
This is good for Bitcoin users because NETELLER does not store the money as bitcoins. It is automatically converted to fiat currency at the price when the deposit is made. This means that users can now pay for fiat currency transactions with the money they have in their account. In addition, NETELLER is one of premier e-wallet services used by online casinos so that it is usually part of their allowed payment methods.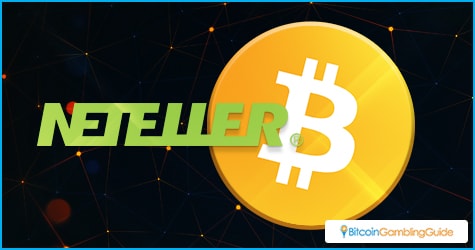 Payment processors
Finally, there are the Bitcoin payment processors out there. Several services like Cubits and BitPay offer players a chance to pay with bitcoins directly. These payment services do something similar to what MasterCard does—they convert Bitcoin into fiat currency for immediate use. The difference is that they are often optimized for Bitcoin transactions, which means they can do the process more quickly and with less restrictions than a credit card company can.
With all of these options available, Bitcoin gamblers should not feel limited at all and instead begin to place bets on the different Bitcoin gambling sites in today's market.