The US government deems Bitcoin as a legal digital currency. People can buy, sell, and transact using Bitcoin in the country. Moreover, there are many companies in the country that already accept Bitcoin as payment. This includes Newegg, Dell, and Microsoft. Bitcoin's popularity in the country makes it easy for anyone to exchange Bitcoin in the US.
Bitcoin legality in the US
In 2013, The US Treasury classifies Bitcoin as a decentralized digital currency. As a decentralized currency, Bitcoin transaction can bypass any financial intermediary or middlemen. Anyone can use or exchange Bitcoin even if there is no central office behind the currency.
Because of Bitcoin's decentralized nature, it is not possible for the US government or any other countries to regulate the currency. Businesses that accept Bitcoin are subject to KYC and AML laws. Even though bitcoins are not subject to tax laws, the converted cash is still taxable.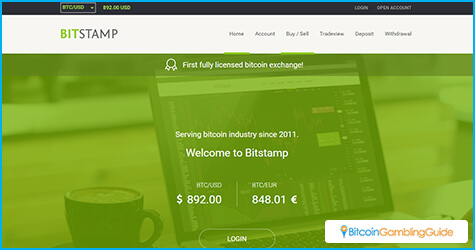 The US has made numerous attempts to regulate Bitcoin. However, the regulating office cannot understand how blockchain technology works in order to control Bitcoin efficiently. This is why the US government is not able to fully control Bitcoin.
Buy and sell in Bitcoin exchanges
People who are looking to exchange Bitcoin in the US can simply head over to a reputable Bitcoin exchange. They can use these online exchanges to buy, sell, and exchange Bitcoin.
For example, players would want to add funds to their bankroll for Bitcoin gambling. What they can do is to buy bitcoins from an exchange and store the purchased coins in their preferred wallets. However, it is important that they perform these activities in reputable Bitcoin exchanges only. Here are some of the exchanges people in the US can use:
Coinbase
Coinbase, which is a California-based Bitcoin exchange, allows US residents to buy or sell Bitcoin online. The interface makes it easy for potential new Bitcoin owners to purchase their own coins. Users can use their credit or debit cards to buy Bitcoin instantly. Purchasing Bitcoin with credit cards usually comes with a fee. Users can use a bank transfer method instead, which has a lesser fee. However, bank transfer can take up to five business days to complete.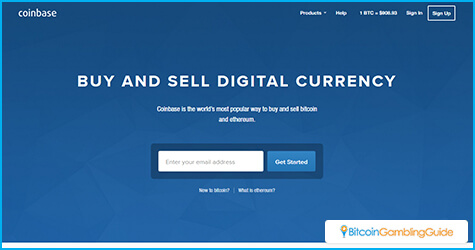 CoinMama
CoinMama is a popular Bitcoin broker. Many of the company's customers come from different parts of the world. CoinMama has one of the highest possible limits when using a credit card to buy Bitcoin. In exchange, this Bitcoin broker has an eight-percent fee in Bitcoin purchases.
Bitstamp
Bitstamp is another popular Bitcoin exchange that is open to customers in different countries. They have been in the industry since 2011 and the company is the first licensed Bitcoin exchange. Users can exchange Bitcoin in the US with credit cards or bank transfers.
Get Bitcoin or real money through ATMs
The rise of Bitcoin ATMs enabled users to quickly and conveniently convert their bitcoins to dollars and vice versa. Initially, however, Bitcoin ATMs could only allow users to insert real money into the machine to buy bitcoins. Soon after, the machines could also process conversion from Bitcoin to fiat, enabling them to withdraw real money from their Bitcoin wallets.