Getting rewarded with huge bonuses and exciting giveaways in exchange for playing in certain online casinos may sound too good to be true. But the truth is that online casinos do put up attractive deals and promotions for their members to enjoy, as well as for their new and potential players to benefit from. This, however, does not come without strings.
Different casinos offer a variety of bonuses and promotions that are not all equal in worth. Some offer larger bonuses than others while others give away free plays on particular games. Picking the best Bitcoin casino bonus deals can ensure that a player would be able to keep playing a lot longer and that they will have more chances to win.
How do Bitcoin casino bonuses work?
To best determine which bonus a player should pick, Bitcoin gamblers will need to know more about the processes by which bonuses operate. First of all, players should check the percentage and the maximum amount of the bonus. Some casinos would advertise a 300-percent or 400-percent bonus when they are talking about their bonus offer, but they conveniently leave out the detail that they cap the bonus at a more reasonable amount like 1 BTC or 0.5 BTC.
Additionally, when a Bitcoin casino gives away a bonus, they usually put a wagering requirement and some restrictions. This ensures that the bonus will actually be used to play games at the casino instead of just being withdrawn immediately.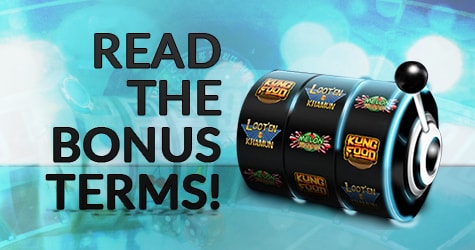 The main limit on a bonus is the wagering requirement. Depending on the casino, this often works differently. Sometimes, the bonus amount cannot be withdrawn until the amount has been wagered a certain number of times. For instance, if a gambler gets a 1 BTC bonus and the site has a wagering requirement of 30 times that amount, a player can only cash out that amount after betting 30 BTC. That is a staggering amount, but it is aimed at keeping someone playing. Note that wagering requirements can be higher or lower than that depending on the casino.
Another factor players should be aware of is the game restrictions on the bonus. When players make a bet toward meeting the wagering requirement, some games offer the full amount, while others only count to a percentage. A good example of this is when a casino says slots count 100 percent toward a wagering requirement while the poker games register only 75 percent of the bet. This prompts players to wager more on Bitcoin slots to clear the bonus much quicker.
Maximizing the bonuses
After Bitcoin bettors pick out a bonus, they will need to start using that bonus quickly since some casinos take down the offer as soon as the promotion ends.
Maximizing it to get the most plays and possible winnings should be the aim of every bettor who wishes to cash in through these Bitcoin bonus deals.
The first step should have been to pick a bonus that was easy to clear. Aiming for low-wagering requirements is easier, both for the player and their pocket. High-wagering requirement bonuses can be bigger, but they also require a larger investment.
The next thing to do is to deposit the maximum bonus amount. This means that if a bonus offers a 100-percent bonus with a limit of $100, then the best possible amount to deposit would be $100. Depositing more is discouraged since adding extra dollars will not increase the bonus amount.
Finally, focus on just one casino. It is tempting for some players to spread themselves around to get a lot of bonuses. It would be better to just play in one casino and to clear the bonus as quickly as possible. Playing the right games and betting constantly will clear a bonus in no time, as well as fully utilizing it.