The value of Ether hits a new high this year by reaching $13.40. The cryptocurrency saw an 18.7 percent increase from its opening price.
With the increasing value of the altcoin, owners can take this opportunity to gain more of it through online casinos. There are many legitimate casinos that now accept the altcoin. Some of these online casinos are built on the Ethereum network, while others added the altcoin to the list of accepted currencies.
Ether price increase
Ether made a significant price increase recently. Reports showed that it registered an almost 20-percent increase on Bitcoin and altcoin exchange Poloniex. This resulted in the altcoin trading at $13.40 apiece. This performance emphasized how strong Ether has become relative to Bitcoin. The ETH/BTC pair saw a 19.5-percent increase.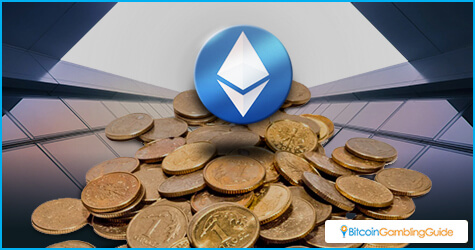 Analysts showed that the Ether price increase could be related to the declining short interest in the said cryptocurrency pair. The fact that the altcoin has a low liquid market could have also helped in the price increase. But there are other factors that could have propelled Ether to gain momentum, according to analysts and reports.
One of these possible factors includes reports that both JP Morgan and Banco Santander are now part of Enterprise Ethereum. Enterprise Ethereum is reported to be a secretive initiative focused on the Ethereum protocol.
Playing games with Ether
With the price of Ether shooting up and a possible massive increase in value should the bank's initiative goes through, it is a good time to gain more of the altcoin. The most common way of doing this is to exchange fiat currency or Bitcoin to the altcoin.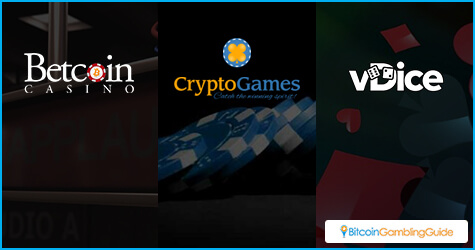 But the online gambling industry has another way to make the most of the increasing Ether price as of late. More Bitcoin casinos and other betting sites have started to accept Ether. In fact, there is also an increasing number of betting sites built exclusively on the Ethereum network.
Betcoin.ag, vDice.io, and Crypto-Games.net are some of the notable names in Bitcoin gambling where players can use Ether for the games.
Betcoin.ag allows players to make wagers on casino games and sports events with the altcoin. It also has a poker room where people can play poker against each other, along with live casino tables. Betcoin.ag added Ethereum last year, making the casino friendly to Bitcoin, Litecoin, and Ethereum players.
vDice.io, on the other hand, is an online dice game that is built for Ethereum gambling. Anyone can instantly play at vDice without having to create an account. vDice.io is operated by Jason Colby and is compatible with almost any mobile devices.
Moreover, the altcoin is accepted at Crypto-Games.net. The site's main feature is its proprietary games that uses true provably fair algorithm. The results in every game at Crypto-Games.net are transparent to ensure that no one is manipulating the outcome of the games.