Bitcoin gambling has achieved several feats throughout its stay on the Internet. With the continual advancements made within the niche, the Bitcoin gambling industry is now home to revolutionary gambling methods.
To date, several platforms are providing this cutting-edge gambling option. However, in spite of these numbers, the combination of casino games and sports betting services continue to become a prominent trend on the market.
Princess Star is among the most sought-out brands that meet the criteria. Apart from being a Bitcoin casino, it garnered tremendous favors among online gamblers because of its sophisticated sports betting services, which was launched along with the casino in 2014.
In addition, gamblers are assured of the legitimacy of this website since it is part of Princess International Group—one of the largest and most trusted land-based casino networks in the brick-and-mortar gambling niche with almost 40 casinos operating worldwide.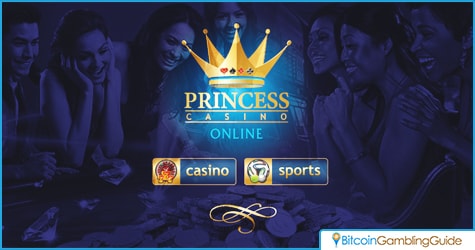 Certainly not a 'cookie-cutter' Bitcoin platform
Princess Star Casino's products are as majestic as its name, and this is evident with both its casino and sportsbook services. Considering the year of its debut, platforms like Princess Star are like needles in a haystack. Therefore, it is no wonder why this casino immediately enticed the interest of online bettors.
This platform is powered by leading casino developers like Amatic, SoftSwiss, and Casino Technology. Its website is also fully optimized for mobile gaming for a more convenient gambling experience.
In terms of its sportsbook option, Princess Star offers the best odds and a wide variety of sporting events, in spite of being a rookie in the sportsbook industry during its launch.
Its sportsbook currently hosts 15 sporting events—soccer, tennis, hockey, baseball, football, basketball, boxing, and even obscure categories like eSports and politics.
Casino-Sportsbook collab continues to move forward
The casino-sportsbook collaboration is one of the hottest trends among new Bitcoin gambling platforms emerging in the industry.
Given that Princess Star Casino is one of the most renowned brands to offer such service, betting websites like Nitrogen Sports and Vulkanstavka are also making the most buzz when it comes to casino and sportsbook offerings.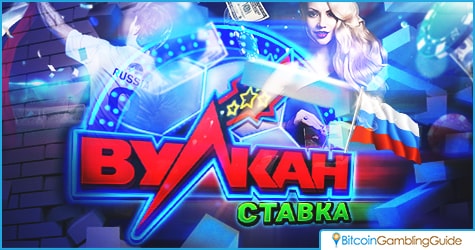 Although both brands share the same flagship service with Princess Star Casino, each has their respective highlights that make them stand out among the rest.
Nitrogen Sports is a Bitcoin-powered sports betting website for the European market. It is one of the most effective platforms to offer various sports betting odds since it caters to over 20 sporting events. This impressive catalog is made possible by the website's proprietary software.
It also offers a decent selection of Bitcoin casino games, particularly Bitcoin blackjack and poker. However, Bitcoin casino aficionados may find this section a tad bit disheartening because it does not offer Bitcoin slots or video poker games. After all, Nitrogen Sports is originally structured to be a straight-up Bitcoin sports betting website.
On the other hand, Vulkanstavka, a Russia-based casino and sportsbook based on online software provider Ultraplay, shares great similarities with Princess Star Casino. Both accept fiat and Bitcoin for their bets and have a unique set of Bitcoin casino games that comes with a decent number of sporting events on its platform.
The great thing about Vulkanstavka is the fact that it is powered by its own service provider. Therefore, Bitcoin gamblers seeking for a fresh taste of casino games are in for a treat in this Bitcoin casino.
With these brands bringing in positive reinforcements for the industry's growth, the Bitcoin casino and sportsbook combination is one of the finest achievements in the history of iGaming. Bitcoin gamblers can expect further developments that will take place within the niche. After all, this Bitcoin casino-sportsbook fusion is only the start of the Bitcoin gambling revolution, and it is slowly influencing others as evidenced by the debut of Bitcoin on BetPhoenix, an online gambling site that began accepting Bitcoin.
Another gambling site that offers a casino and sportsbook is GTbets. Players worldwide are welcome to place bets on the games, but creating an account and going past through the secure GTbets login portal is a must.
As this trend continues, the iGaming sector can expect the rise of daily fantasy sports with Bitcoin.