This month will see the football world go crazy as the UEFA Euro 2016 happens. With 24 teams from all over Europe competing in France, football fans will be paying a lot of attention to the results. For those who cannot get enough of the football fever, there are quite a few other options. One of these is to play football-themed Bitcoin slots. Here are some of the game content providers that bring some football action to online slots.
NetEnt
One of the newest football-themed slots is the Football: Champions Cup slot. Released recently by NetEnt, it is just in time for the Euro 2016 festivities.  From the moment a player starts spinning the reels, it is obvious that the game is designed with the intense international competition in mind. Players are asked to pick out a flag when they begin, representing the country that they want to be a part of. The game itself is a five-reel, three row slot game, with an attractive special bonus game. Players who get three bonus symbols to combine get to take a bonus game. This comes in the shape of a penalty shootout. A successful goal can greatly raise a player's winnings.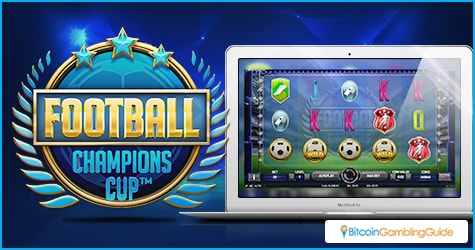 Endorphina
Endorphina is the latest game developer to release a football-themed online slot just in time for Euro 2016. Called the Football slot, this game features a five by three slot game interface that comes with 21 pay lines. Other than the regular symbols, a variety of slot symbols are on board, along with the exciting Free Games feature that multiplies wins by three. Players can expect this slot in Bitcoin casinos powered by SoftSwiss.
Microgaming
Football fans are familiar with a wide variety of players. This is because there are a lot of superstars in the sport. Names like Pele, Beckham, Messi, and Ronaldo are recognized the world over. If players want to spend virtual time with football legends like them, then players are better of playing Microgaming's Football Star slot. In this slot game, players should match combinations of football feats being performed by star players like awesome kicks or being called out by the referee. This game has a pretty fun wild option, where entire reels become Wild symbols. This makes it easy to earn bonuses and get to win combinations. It helps that the graphics look great when the bonuses activate.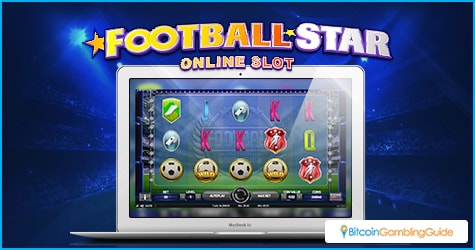 Playtech
When Playtech released the Football Carnival slot in 2014, it was in celebration of Brazil hosting the World Cup. The game's background image evokes this, with Brazilian skyline dominating it. The fascinating element that this game has is that though it has the regular symbol size, there are double-sized symbols. This means that it is easier for players to win. Depicting some of the highlights of the World Cup, the game is a fun nostalgic trip for those who remember it.
XIN Gaming
Another game that has come out recently to celebrate the European Championship is Euro Football slot. Developed by the Asian developer XIN Gaming, it shares quite a few traits with NetEnt's product. With five reels and three rows, players spin the reels in hopes of getting a good combination of various football symbols. There are also quite a few bonuses like free spins and additional points. The bonus game is similar to the penalty shot game developed by NetEnt for their game with just a few minor differences.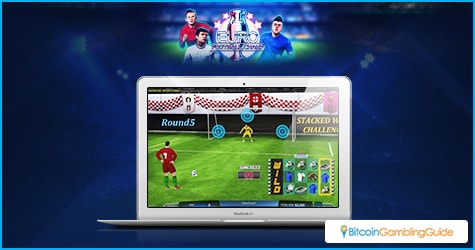 SoftSwiss
Finally, SoftSwiss' Sport Slot has a more general theme than the others. Aimed at sports enthusiasts, it has symbols from various sports like bowling, football, and more. Players need to combine these symbols to win prizes. Players can choose the amount of pay lines and set the amount of bets. They can even double their wins via a wagering mechanism. The Sport Slot is just one of the games that are guaranteed to making this year's European Championship more fun.