Newly launched gambling site CGBets is starting to offer a unique way of online gaming. Most online gambling sites are focused on bets on games of chance. This includes slot games, card games, and more. In all of these games, the player has no control at all. Even betting on sports events has factors that are up to random chance. What CGBets does is eliminate this random factor and asks bettors whether they can trust their skills.
Games of skill not chance
Normal gambling sites are all about people trusting their luck. CGBets goes in a different direction, with bettors on the site wagering that they are good enough to win the game. It is not technically gambling either since most countries think gambling is wagering in games of chance.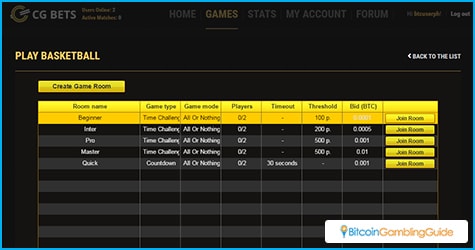 At CGBets, players get to set up games and place bets on their winning the match. There is a minimum bet amount, so players will stand equally when betting. Players can essentially double their stake every time that they win. The site currently features three skill-based games to be played.
First, there is the basketball game. Anyone who has played the many NBA computer games should be familiar with this. The idea can be similar in some ways to playing fantasy basketball. But with CGBets, players try to sink as many digital basketballs as they can to earn as many points as possible. The player with the most points wins. Second, there is the more traditional Go. This famous East Asian game has a well-deserved reputation of being a game of strategy. Finally, there is chess. This is a game that is known all over the world.
CGBets will be also adding Duplicate Poker which is poker variant that lessens the luck factor. Future games will also be added to give players more options.
More in store for players
CGBets has just opened its doors and is spreading its wings. With a Costa Rica gaming license, it welcomes players from all over the world. To assist with this worldwide coverage, the site uses Bitcoin. The main purpose of the CGBets site is to act as a facilitator for matches, with players providing the prize pool minus a small fee for the site's services.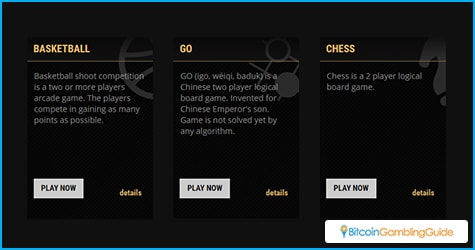 Right now, CGBets is offering a no-deposit bonus to attract players. New accounts are given 0.0003 BTC. All registered users need to do is send a request to the support team to receive their free BTC. The site uses a proprietary platform both for the games and all the processes. A representative of the company assures players of the company's dedication to ensuring the comfort and security of players:
"We provide high-quality games written in flash technology. We ensure optimum functionality of our gaming platform, guarantee secure, easy settlement and the withdrawal of winnings."
CGBets provides people who want to take control of their chances to win a great platform to play in. It will be interesting to see how this site develops in the future as it joins the budding trend in Bitcoin gambling—one that focuses more on skills and strategy and less on luck.