The Copa America Centenario has been rolling along well since it started. Unfortunately, all good things have to end. This year's tournament is winding down to a close as the finale match is on the horizon. Earlier this week, the US got clobbered by Argentina and Chile did the same to Colombia. This means that Argentina and Chile will be facing each other for the Copa America trophy next Monday, June 27.
Overwhelming skill
 The two matches that decided the final games of the Copa America were actually rather anticlimactic. First was the match between Argentina and the US. The United States team has performed admirably well during the Copa, managing to beat some of the top teams to progress to the Copa America semifinals. This resulted in them being matched up against Argentina's powerhouse team lead by Lionel Messi. Though they US team were confident in their abilities, they were unable to perform their best in the match. Messi and his team ran circles around them. It was a devastating loss for the US, with the score at 4-0.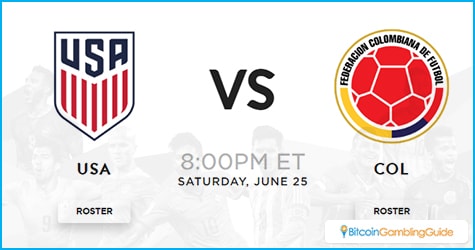 The second match that decided the Argentina-Chile finale was Chile versus Colombia match. Chile had an explosive start, scoring an early goal in the first 15 minutes. This was quickly followed by another goal. Colombia tried to get back in the lead, but they were stymied by being stopped by the rain. The match was delayed for over two hours when the weather turned really bad. Fortunately, the storm cleared up, the match managed to continue. The problem was that Soldier's Field stadium had become really wet and hampered Colombia's ability to play. In the end, Chile managed to keep Colombia from scoring and ended the game 2-0 in their favor after four hours of play.
 Grand finale
The results of the matches mean that Chile and Argentina will be facing off next week. This is going to be an interesting match. Argentina is the favorite with odds around 1.80 for them winning on major sportsbooks like Sportsbet and VitalBet. This is to be expected considering that Messi is going into this match uninjured. Chile's odd are not favorable.  They are currently around 4.8. If they do win, it is going be a major upset and very profitable on those who wagered on them.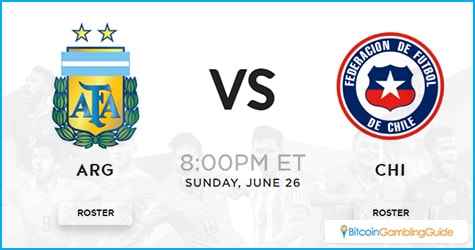 The finals are not the only match left in the Copa America Centenario. The US and Colombia will have to clash to determine who will be the third place. This match-up is more evenly matched with the USA at 3.0 odds and Colombia at 2.4. That is close enough that both teams have a good chance of winning.
With the result of the Copa America about to be decided, Northern America's soccer season is over. The game has managed to get some exposure for soccer in the US, but it sill has a long way to go to be mainstream..