Chile beats the favorites Argentina in a game that was arguably very close. The game ended 0-0 and had to be resolved through penalty goals. With viewers at the edge of their seats, Argentina only managed to score two goals to Chile's four. This clinched the entire match and won Chile the tournament again, totally upsetting the odds. This was a heart-breaking match for Argentina, since it continues their long drought for the championship.
A tight game
Argentina's loss is actually a big surprise. The team ended the Copa America semifinals with a record of 9-0-0 in the last nine games it played. That is a pretty interesting statistic since sometimes teams do not score at all in a football game. Argentina's performance in the finals was still quite impressive even if they ended up losing in the end.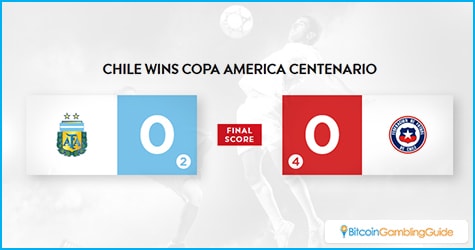 The game started off with a lightning attempt by Argentina to get an early lead. However, even with the Messi powerhouse going against them, Chile was able to muster a defense. The clash of the two teams had emotions riding high. This can be seen in the number of fouls in the game. Over 35 fouls were called, with eight yellow cards and two red cards being issued.
The red cards were what caused Chile a bit of trouble as Marcelo Diaz was taken off the field in the 28th minute. This resulted in Chile having to play 10 men against Argentina's 11. The mismatch was resolved when Argentina's Marcos Rojo was issued a red card. He had tackled Chile's Vidal hard and was sent off the field.
The game managed to calm down a bit when it entered the second half. Both teams were aware that losing another man would be catastrophic. This resulted in more cautious play from both teams. Even with limitations, there were some great plays like when Messi tried to score in the 84th minute but managed to be chased away.
The game lasted until the second half ended, forcing the officials to go on overtime. This gave the teams another 30 minutes to score. Unfortunately, defenses were too tight on both sides. In the end, the Copa America finals were decided by a penalty shootout. Even then both sides tried their best. However, Messi missed his penalty shot and it was all downhill from there.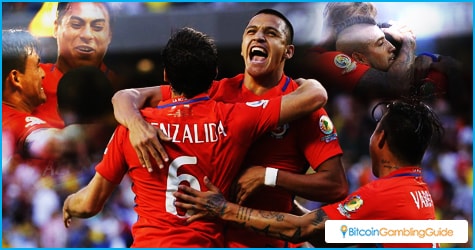 The big winners
Chile managed to beat the odds and win the Copa America. This means that all that bet on the underdog are going to have a big payout. The Chile team was +200 underdogs, with the Argentineans being favored to win. With a spread like that, bettors could end up getting 100-percent profit on their bets. Considering that people were likely betting for Argentina, there are a lot of people who are counting their losses now.