Chinese authorities are looking to crack down on online gambling. This is the result of a recent checkup of the online space in China. The Chinese Ministry of Culture, the government department in charge of censorship and monitoring, did a check on over 200 online gaming operators. These were for online gaming in general, not just gambling. The result displeased the censors.
Over 36 of the operators were found to be in violation of one restriction or another. These were mostly for gambling and pornography. China is pretty tough on these, mostly because they are considered against the social morality that the Communist government supports. The sites' operators will be punished, but this increase in gambling and porn sites is a worrying trend.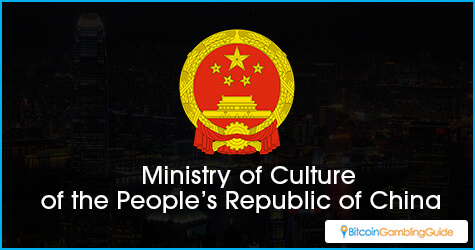 Tough restrictions
China already has some of the toughest anti-gambling laws around. There is a general ban on gambling throughout the country. The only exceptions to the ban are the official lotteries offered by the state. The Welfare Lottery is pretty much a nationwide raffle. The Sports Lottery, on the other hand, is technically not a lottery. It is essentially a legal way to bet on sports. Beyond these two, any type of gambling is illegal.
However, despite these restrictions, there is a healthy gambling industry in China. This is because China's two legal avenues for legal gambling are not as satisfying. For one, payouts are low and there are better betting options out there. This difference became more pronounced when the Internet allowed for the development of online gambling. Offline gambling limited bettors to China, but online gambling gave them access to a wider market.
Online gambling really took off during the 2014 World Cup. With China caught up in the football fever, it introduced a lot of people to online gambling as a way to bet on the results. Since then, China's online gambling market has grown quickly. This has led to concerns about regulation and consumer protection. The government is now adding more penalties in hopes of curbing the growth of online gambling.
Bitcoin in China
However, the Chinese government is only able to monitor within its borders. International operators are outside of its coverage and this gives Chinese gamblers an avenue to continue betting. The government can restrict access to these sites and block currency transfers, but that is where Bitcoin comes in.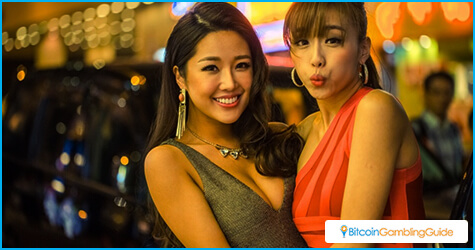 Bitcoin was designed to circumvent any normal blockages in the Internet and allow for anonymous and international currency transfers. It also happens to be better than any other options out there.
Bitcoin is already popular in China among investors who wish to protect the value of their capital. With the further crackdown on online gambling, Chinese online gamblers will most likely turn to Bitcoin as their primary method of transaction.
Online gambling in China with Bitcoin
With the crackdown on online gambling, the future of Bitcoin gambling in China becomes rather questionable. Although Bitcoin mining in China is thriving, this cannot be said about Bitcoin gambling. Nevertheless, there are still online gambling sites like Coin178 that cater to the community of online Chinese bettors. Unfortunately, how far Bitcoin gambling in China will go remains uncertain.