Sports betting has always been a popular international pastime. However, there has been a recent surge in its popularity among Chinese bettors. This is mostly because of the currently running UEFA European Championship this year. Though the competition is happening on the other side of the world, a lot of Chinese fans have gotten into the spirit of the Euro 2016 and have become avid fans. This has inevitably resulted in a lot of wagers being placed.
Football crazy
This soccer fever did not appear out of nowhere. In the past few years, China has been forging onwards in the soccer field. Chinese firms have noticeably been investing in international soccer teams, agencies, and clubs for some time now. It is also noticeable that quite a few Chinese teams have recruited overseas players to bolster their performance. This increasing support of football has primed China to be avid fans of the sport.
The UEFA Euro 2016 arrived at the right time to the benefit of the Chinese industry. The reason for this is that it generates revenue via a variety of means. This all stems from the 1.2 billion Chinese views for the matches.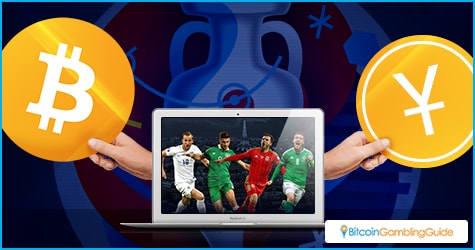 Compared to global viewer stats of around 147 million, that is over five times the normal amount. The large amount of viewers has a knock-on effect on various parts of the economy. Broadcasts, sponsorships, and pay-per-view sales are just the beginning.
Late-night viewing has caused an increase in midnight snack sales, as well as viewing at sports bars. Furthermore, souvenir and memorabilia sales are up, while this soccer fever has opened up new business models like online streaming and potential investment in Chinese football.
Betting fever
One aspect of the football fever that the government does not appreciate, though, is the sports betting factor. The Chinese government has always been harsh on gambling and has a zero-tolerance policy for betting and gambling outside of its control.
With the Euro 2016, a lot of people are making illegal wagers worth a lot of money. The government, however, has not been idle. Since June 16, public security bureaus in Zhejiang, Liaoning, and Guangdong have cracked down on illegal gambling. They have already arrested around 236 gangs and have seized over CNY 28 million ($4.21 million) in bets.
A lot of people are not going through gangs, though. There are quite a few online gambling websites to wager directly, while the popular WeChat platform allows for people set-up unofficial betting pools that have managed to accumulate a lot of money. Some pots reach astronomical amounts like CNY 5 million, the equivalent of around $750,000.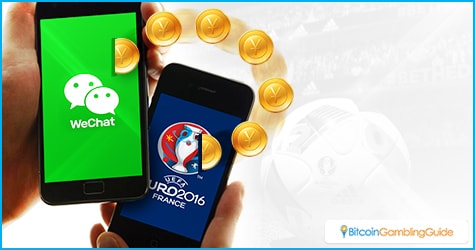 With increasing amounts being wagered, a lot of people will keep on betting even with the threat of the law are hanging above them. One possible solution for these bettors would be to resort to Bitcoin. Bitcoins are secure and anonymous, perfect for wagering without leaving a paper trail behind.
It should be made clear, however, that this is not to recommend using Bitcoin as a means to escape the authorities. Instead, this should present the alternatives Chinese bettors can make the most of, especially in time for the tournament's semi-finals and the finals. Rather than engaging in illegal betting sessions, placing wagers on the remaining Euro 2016 matches in Bitcoin sportsbooks proves to be the better option.
As the Euro 2016 finals approaches, the betting will only get more heated. People can expect to hear more about the Chinese sports betting scene in the future as it proves its worth and presents a legal and solid structure for the this industry to thrive on.