A Bitcoin casino affiliate program can be a good source of income for people who know how to get paying customers to a website. There are many casinos today that have offer affiliate programs and pay commissions in Bitcoin.
Affiliates place a referral link on a website, social network post or newsletter. The referral link tracks all referred players who sign up through the affiliate link. Affiliates earn money when their referrals begin to deposit and place bets and they receive payments based on the program's commission structure.
The first is net revenue where affiliates earn through their referrals' spending in a month. The other commission structure is cost per acquisition (CPA). Affiliates earn money from a number of players that signs up to a casino and spend a certain amount of Bitcoin. The payment from this commission structure is high. However, the payment is one-time only.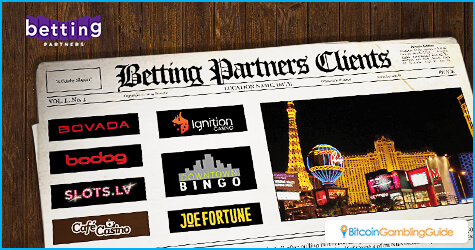 With the rise of the Bitcoin casino market today, everyone wants to take a peek at the fun and excitement as well as opportunities to earn more income. Here are affiliate program providers to check out:
Betting Partners
>3 RMP in 6 months – N/A – 10%
3 RMP in 6 months – $1.00 – $10,000.00 – 25%
3 RMP in 6 months – $10,001.00 – $40,000.00 – 30%
3 RMP in 6 months – >$40,0001.00 – 35%
3 RMP in 6 months – $50,000 (on casino games) 45%
*For Bodog and Bovada
Betting Partners has been in the business for a long time. The group's affiliate program has gone through a number of tweaks to make it work for most people, including its recent shift to Bitcoin payments. Betting Partners' highest offer is 45 percent on the revenue share for both Bodog and Bovada. This is one of the highest commission rates in the industry. In order to achieve this, though, referred players must wager at least $50,000 on casino games only. Making a wager on poker or sports betting will not count toward the total revenue. Betting Partners' clients include Ignition Casino, Slots.lv, and Joe Fortune.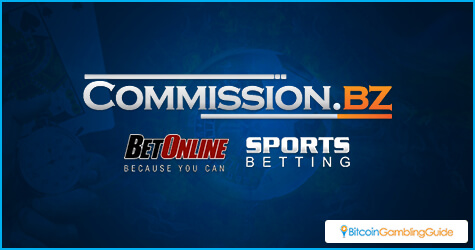 Commission.bz
$0 – $7,500 – 20%
$7,501 – $15,000 – 25%
$15,001 – $25,000 – 35%
>$25,001 – 35%
Commission.bz offers a solid net revenue rate for wagers from referred players.  The sales support team from Commission.bz also offers to help out affiliates who are unable to hit their monthly mark. There is a CPA commission structure. However, affiliates need to contact Commission.bz's support line to know if he is qualified to join the CPA structure. Affiliates of BetOnline.ag and Sportsbetting.ag will likely begin to receive Bitcoin commissions this year.
WPN Affiliates
$0 to $7,500 – 25%
$7,501 – $50,000 – 30%
>$50,001 – 35%
The affiliate program of Winning Poker Network has been around since 2001. In 2015, the group's affiliate program underwent a massive change to improve it. Apart from the revenue and CPA commission structure, Winning Poker Network offers a Rakeback deal structure. Affiliates profit from the net rake of his referred players. Americas Cardroom is part of the Winning Poker Network and affiliates using the program from WPN Affiliates already receive their payments in Bitcoin.