This Sunday saw the last stage of this year's Tour de France and confirmed Chris Froome's victory. A lot of people were expecting it since Stage 18, but many were worried when he crashed during Stage 19.
The slippery roads and the fast descent had given him trouble and resulted in him going off-road. Fortunately for him, he had already built up a major lead. This allowed Froome to accept a bit of delay. He managed to make up for it in Stage 20 and in Stage 21 no one attacks the race leader as part of the Tour de France's tradition.
Froome's third time
This victory marks the third time that Chris Froome wins the Tour de France in four years. He first won the race in 2013 and he also managed to win it last year. This win means that he is the first man to have defended the title in over 20 years, a great achievement on its own. However, in addition to his title defense, this makes Froome part of an exclusive club of multiple Tour de France winners.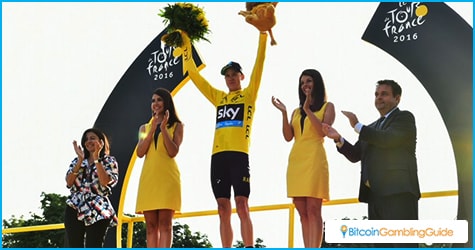 Since Lance Armstrong's seven Tour de France victories were erased because of his doping scandal, there are only eight people who have ever won the Tour beyond two times. The top spot is shared between four five-time winners: Jacques Anquetil, Bernard Hinault, Eddy Merckz and Miguel Indurain.
Froome only has to win two more times to join their ranks, with three wins making him a record-breaker. With the cyclist still young, he can reasonably be able to do this.
Froome was not the only winner, though he was the biggest. Other cyclists also managed to get some time in the spotlight as they got to wear the Tour de France jerseys. Andrew Yates managed to place fourth, but his greatest achievement was holding the white jersey, meaning he was the best rider under the age of 25. Peter Sagan passed the finish line in the green jersey, marking him as the points leader, while Rafal Majka got the polka dot jersey as the king of the mountains.
A big win
For sports bettors who placed a wager on Froome, his victory marks a big win. The odds placed on him were 2.0 so bettors will have managed to double their bets. Anyone who placed an outright bet on him from before the race began is sure to be happy about their decision to support him. These bettors will be sure to put their money again on him next year, though expect the odds will be lower since he managed to prove himself this year.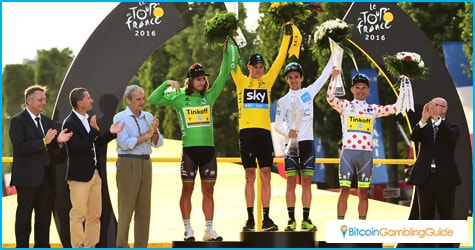 This year's Tour de France was an exciting ride, with challenging stages and some of the best cyclists in the world competing. It will be interesting to see what next year's race looks like.