A lot of eyes were tuned to the first US presidential debate between the Democratic candidate Hillary Clinton and Republican standard bearer Donald Trump. Quite a few people were interested because of how it could affect the world. However, a part of the audience was more interested in how the debate would be able to affect their bets on who will be the next US president.
Although it is technically illegal for US citizens to make bets or place bets on the result of the elections, a lot of foreign and internationally based prediction markets and betting books have started offering odds on the election and have been doing so for months now.
This debate is the first time that the two candidates would be able to go head-to-head and this can greatly affect the final results of the election. The debate was definitely eye-opening for many.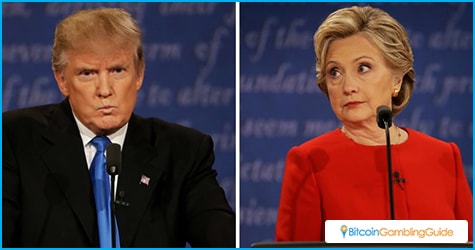 Clinton overpowers Trump
Starting off on the attack, Donald Trump eventually fizzled out. A lot of analysts have predicted that he would try to aim for a tamer image compared to his usual flamboyant self. However, analysts were proven wrong as Trump emphasized his position. Unfortunately for Trump, the usual audience was not there to support him as his attempts to look strong fizzled out. With constant sniffling and confused statement, Trump looked like a weak candidate and that did not help his position.
In contrast, Hillary Clinton showed off her preparation and experience. Calmly responding to Trump's tirades and catching him in his lies, Clinton managed to impress a lot of viewers by being very presidential in her presentation. Although she had a few stumbles and was slow to start, Clinton ended the debate on a high note. A lot of commenters have agreed that Clinton won this first debate handily.
Odds have shifted
This victory has quickly affected the odds for a Clinton win in November.  Several examples of the odds changing are already visible in the betting market. The popular PredictIt futures market has added six cents to shares for a contract on a Clinton victory, while a contract for a Trump victory dropped down by seven cents.
For those who are unfamiliar with futures markets, they sell shares to contracts of future events that are priced from 0 cents to 100 cents. These pay off when the time limit for the event is reached. The higher the price, the more likely an event happens.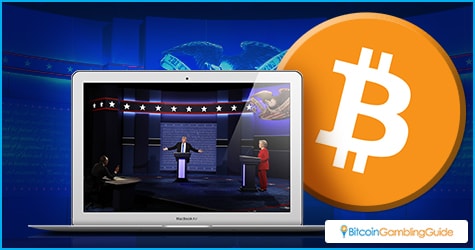 The Irish betting site Paddy Power has also put up odds for the elections and they changed a lot by the end of the debate. Clinton's odds wavered during the debate, but managed to improve by the end. Halfway through it, Clinton was 1-to-2 odds. At the end, those odds shortened to 4-to-9. Trump's odds ended at a very bad 23-to-10 compared to his initial 9-to-4.
This is just the beginning, though. There are two more debates to go and a month or so before the elections finally decided the ultimate winner.
Bitcoin bettors, on the other hand, can begin to place bets on the second presidential debate in Bitcoin prediction markets. Also available here, as well as in Bitcoin sportsbooks, are the betting events predicting whether Clinton or Trump will take the highest post of the US government after the November presidential election.