Cloudbet recently announced some news that should please a lot of its fans. Though the gambling site is mainly focused on its sportsbook and sports betting, it does also feature a casino to amuse patrons while they wait for game results, and the Cloudbet live mobile casino brings more excitement.
Though it has the usual range of online games, the live casino is what usually draws in people. The combination of pretty models and great games is often enough to net the site a lot of traffic. Cloudbet adds even more to that by making the section of its site more accessible by allowing mobile access to it.
Cloudbet delivers its own spin
Cloudbet's live dealer offering is the company's own spin on the live casino model. It makes live casinos more accessible by offering it on mobile. Cloudbet is the first Bitcoin casino to do so, allowing access to live roulette, blackjack, baccarat, keno and lottery games on a single app. Players can access it on their Android, iOS, and Windows device by simply dropping by the Cloudbet website.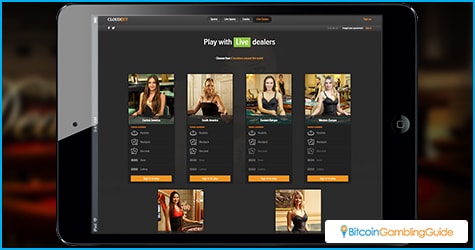 Besides the better access, Cloudbet's live dealer service offers casino dealers from six regions: Central America, South America, Eastern Europe, Western Europe, Asia and the Baltics. This should allow players from any location to have a fun gaming experience wherever they are. In addition, in­spin betting capability and being able to play in both portrait or landscape modes are available.
Cloudbet fans and new players will appreciate this offering and will have a lot of fun with the live dealer experience, which was a step forward after Cloudbet blocked US players from its live casino two years ago.
Going from virtual to live casino
There are several reasons live online casino games are so popular. First, there is the attraction of the set-up. When playing online, a lot of players have gotten used to the idea of just looking at the screens and watching the symbols and number pass by. The graphics can get fancy for some games, but it can be boring to see repeated animations over again.
Live casino gamblers will not be bored by what they see at live casino games. With the Cloudbet live casino, each game has a real live casino dealer operating the game in a studio, making it appear that the player is playing in a real casino. For online players, this can be a tempting prospect.
Second, live casino gaming is often seen as a lot more honest. A lot of online casino games do not let players look under the hood. They just show the results, without giving an idea of how it came about. Online gamblers need to be able to trust the games they are playing, which is why provable fairness is such a hit. With live dealer games, though, the players can see cards being shuffled or the roulette wheel spin. This makes them more trustworthy in online gambler's eyes.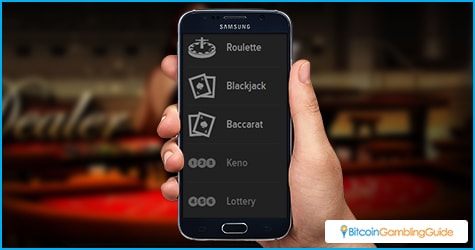 Finally, playing with a live dealer allows for a higher level of interaction. One of elements that online gamblers miss is the table talk. They cannot exactly chat with a slot machine and a lot of online table games are single-player. Live dealer games often allow players to chat with other players and the dealer, which can make it even more enjoyable.
With the ability to practically carry the Cloudbet live casino through its mobile platform, players are not only given better interaction and accessibility, but they also have more chances to win.