The recent arrest of the two operators of the Bitcoin exchange Coin.mx is the latest incident that puts Bitcoin in a bad light.
Anthony R. Murgio and Yuri Lebedev are faced with multiple felony charges over the apparent illegal operation of the said Bitcoin exchange, as well as their active participation in exchanging dirty money through a federal credit union.
Although its market is not as massive as those of the more popular online exchanges today, this incident should still concern bitcoiners, even Bitcoin gambling enthusiasts, since Coin.mx functioned as a gateway for cyber attackers to grab hold of the funds of the victims of 'ransomeware' attacks.
According to the statement released by the FBI:
"They knowingly exchanged cash for people whom they believed may be engaging in criminal activity. MURGIO and his co-conspirators have also knowingly exchanged cash for Bitcoins for victims of "ransomware" attacks, that is, cyberattacks in which criminals (here, distributors of the ransomware known as "Cryptowall") electronically block access to a victim's computer system until a sum of "ransom" money, typically in Bitcoins, is paid to them."
The operators' failure to file reports of suspicious activities and transactions, as well as their role in enabling the perpetrators to acquire the proceeds of the Bitcoin cybercrimes, is a clear violation of the federal anti-money laundering laws, added in the report.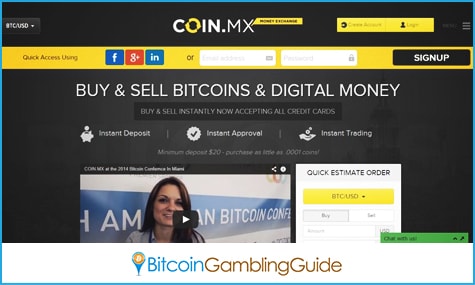 A 'phony front business'
The FBI also pointed out that Coin.mx operated without a license and that should already deem the operation of the Bitcoin exchange illegal after failing to meet the requirements set by the US Treasury Department.
This serves as the primary charge that was filed against the two Bitcoin exchange executives. On top of this, however, Murgio and Lebedev are being questioned for running Collectables Club in order to evade the major financial institutions and make them believe that the Bitcoin exchange transactions are those of the members. Likewise, they gained control of a federal credit union based in New Jersey.
With all these charges against the two, they must defend themselves against one count of conspiracy in operating an unlicensed money transmitting business, one count of operating an unlicensed money transmitting business, one count of money laundering, and one count of willful failure to file a suspicious activity report.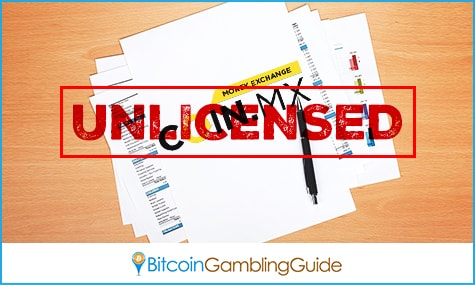 Impact on Bitcoin markets
The Coin.mx fiasco does not only mar the adoption of the digital currency but it may also raise concerns among users themselves.
Although this Bitcoin exchange do not directly affect the Bitcoin gambling market, it can still become responsible for the possible mistrust of players on new and even established names in the industries. After all, Coin.mx was not relatively new, having been launched in 2013.
Last year, Bitcoin Gambling Guide interviewed Anna Asset of Coin.mx, to which she stated:
"We think Cryptocurrency will have a great impact, but more than that, the technology that these cryptos are built on will spin off into other services of great value. Many people don't realize that this is much larger than utilizing just for transfer of value. It will be used for storage, contracts, messaging and thousands of other uses."
Apparently, many people did not also realize the illegal activities going on for some time already on Coin.mx. Not until now.