Coinbase is one of the world's most popular Bitcoin wallets. It has recently shifted to becoming more an exchange so as to better serve its clients.
As part of the changes it has made toward the goal of becoming an exchange for those who want to buy and sell Bitcoin, the company has developed several policies and technologies that would greatly help online transactions. Incidentally, these would be quite beneficial to many users, including online gamblers.
Credit card and Paypal support
Two recent Coinbase changes following the debit card feature are what should catch the attention of online gamblers. First, there is the fact that Coinbase has added Paypal and credit card support.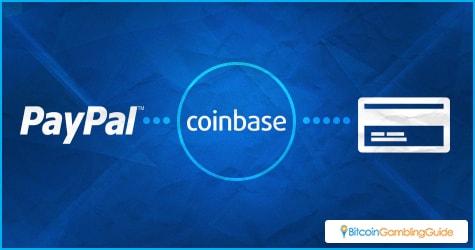 In the past, Coinbase wallets were only supplied via direct money transfers from bank accounts. This meant that a lot of transactions were slow and had to go through quite a few hoops for approval. Coinbase has chosen to allow their users alternate means of payment: Paypal for Bitcoin selling and credit cards for Bitcoin buying.
Paypal is already one of the world's most popular methods of online payment. With its integration, Coinbase users can sell Bitcoin and get the funds in their Paypal wallet. Credit card support is similar to the debit card support implemented a few months ago. Coinbase wallet owners can link up their credit cards to an account and they can use them to buy bitcoins with it.
Coinbase 'Buy Widget'
The second Coinbase development is the widget that is added directly to a site. Bitcoin buying has always been a bit difficult. This is mostly because of the hoops that people have to jump through to get it done. Opening accounts, checking out prices and a lot of other steps make Bitcoin buying a time-consuming process.
For those who want bitcoins quickly, these delays can be frustrating. That is why Coinbase's introduction of a new widget to buy Bitcoin is a godsend. With the new widget, users only have to specify an e-mail address and an amount of bitcoins to buy. This widget is linked to Coinbase wallet and automatically buys the amount specified and sends it to the recipient, making it simple for those who want to pay via Bitcoin.
Website operators can easily integrate this 'Buy Widget' into their sites and enable the users to purchase bitcoins via the widget.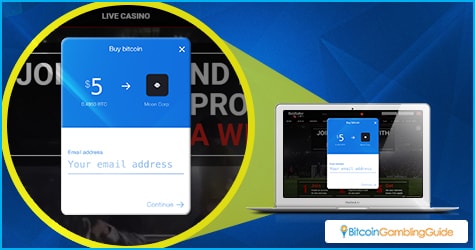 Online gamblers' convenience
Though Coinbase is vigorous in its attempts to not be associated with gambling, the company cannot police everything. Online gamblers can easily use Coinbase to make a lot of the transactions that they do simpler. For example, a Coinbase wallet would be a better choice to use if an online gambler wanted to use his credit cards and PayPal account for online gambling. It makes it easy to purchase bitcoins and then to transfer another wallet that can be used for online gambling-related transactions.
The Coinbase buy widget is also an interesting development. Though people should not expect it to be used on gambling sites, other payment processors may take their cues from the idea and develop their own widget for use in online gambling.
Coinbase is on the cutting-edge of payment technology and online gamblers can only benefit from its developments.