This June, the iGaming Super Show will come to Amsterdam and it will be four days of iGaming experts sharing their knowledge and networking with others to improve the industry. One of the highlights will be the Amsterdam Affiliate Conference, which will be held as part of the many events associated with the event. A continuation of the London Affiliate Conference (LAC) series, this will certainly be a great place for those who want to know more about the industry and who are eager to meet with the many big players in the business.
Big expectations for Amsterdam Affiliate Conference
Past affiliate conferences were held in London and they were a success. The 2015 London Affiliate Conference broke records by reaching the 3,800 mark for attendees, while the LAC 2016 held in February reached 4,000 attendees.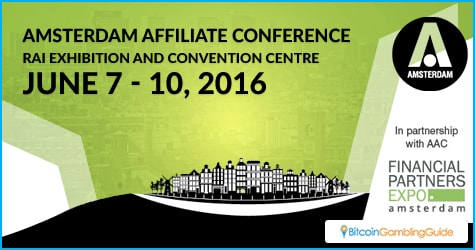 The yearly conference is aimed at updating everyone in the industry with current trends and upcoming changes that would affect iGaming as a whole. This also allows people to network with others in the industry, with over a hundred stalls from various companies showing off their wares.
The Amsterdam Affiliate Conference continues this tradition by promising four days full of informative speakers and events that will ensure attendees are all up-to-date. With more than 4,000 attendees slated to attend, half of which are affiliates, this event is ideal for those who plan to reach out to others in the iGaming industry.
Bitcoin representation for Bitcoin affiliation
CoinPoint, as a media sponsor of iGBAffiliate, has supported the affiliate conference for five times now and it will be showing the flag at Amsterdam, too. As a Bitcoin advocate, CoinPoint attends these events to spread the word of Bitcoin and its uses in gambling, as well as how online gaming affiliates and operators can benefit from the cryptocurrency, especially through the CoinPoint integration services.
As the interest in Bitcoin started to rise last year and affiliates looked for opportunity to advertise Bitcoin operators, the market this year is much more mature and thousands of affiliates are already doing profitable businesses with Bitcoin casinos, sportsbooks, lotteries and poker rooms.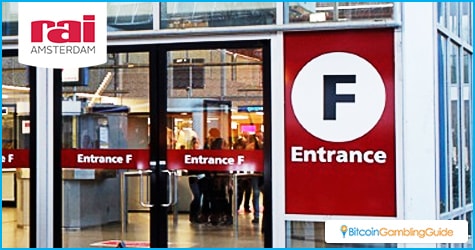 CoinPoint is not alone in this as other sponsors with Bitcoin connections will also be in attendance. The list includes CalvinAyre, which shared more than a dozen Bitcoin related news in the past few months; Gaming Portal Web Association (GPWA), who understands the market and gives Bitcoin its stage on its sources; and LottaRewards, which accepts Bitcoin in the group.
With Bitcoin continuing in growth despite its recent setbacks, the cryptocurrency is expected to gain further importance in the iGaming industry. A $40 billion business, online gaming is still a fresh market for Bitcoin, with last reports stating that the Bitcoin portion of iGaming only stands at 12 percent. Experts are confident that this share will only increase in the future.
The Amsterdam Affiliate Conference is a great opportunity and is an event that many should not pass up. I, myself, will be there and those who want to meet up and talk shop can send me an email so that we can make arrangements.