With the emergence of Bitcoin in the currency system, it is only a matter of time until the gaming industry experience cryptocurrency's influence and presence in the market. Bitcoin integration services already exist, but one name is set to stand out in this business—CoinPoint.
CoinPoint is a leading Bitcoin media and marketing agency that provides a bevy of services, including pay per click, search engine optimization, content and design, affiliation provisions, e-mail marketing, and Bitcoin gambling consultations. Recently, the company started to expand its coverage by also delivering integration services.
With its new set of services, CoinPoint gives the Bitcoin gambling niche the boost it needs to reach a mainstream status and further promote the digital currency and highlight its stellar characteristics beyond the online gaming scene.
Bitcoin casino games
The goal of the new CoinPoint integration services is to equip more Bitcoin gambling sites with additional game content that will boost their gambling services in the long run. This involves numerous games such as live dealer studios, slots, and skill games developed by key game providers in the market.
These high-quality Bitcoin casino games may also find their rightful spots in other cryptocurrency gambling platforms, even more so on fiat-run betting websites, through the help of the new integration services on board.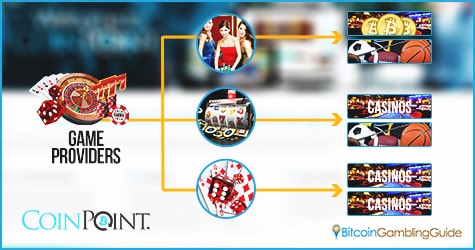 Bitcoin payment system
Other than the software and game integrations CoinPoint delivers, casino operators looking to add the Bitcoin payment system into their sites can also do so by taking advantage of the brand's capability to activate top-notch payment solutions. This can be done through the premier company's partnerships with renowned Bitcoin payment gateways like Cubits.
Post integration, users of the platforms can take advantage of account and transaction anonymity, together with free to very low transaction fees, which are typically higher in traditional casinos.
Furthermore, the agency gives high importance to Bitcoin's traits as these are some of the elements that construct the currency's cornerstone.
CoinPoint's objective does not stop here. Bitcoin sports betting sites and other betting platforms looking to incorporate slots, dice, and skill games, and online casinos seeking to employ Bitcoin as a payment solution can do so through the company's assistance.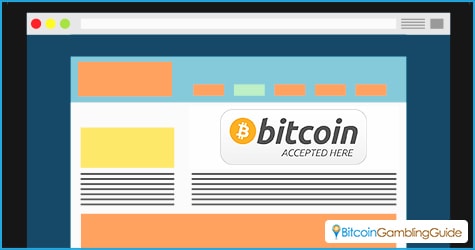 Cryptocurrency responsibility
The goal of the agency is not only to boost the number of customers entering an online casino, but also to further advance Bitcoin into mainstream purposes. CoinPoint will not only showcase the casino and further increase its customers, but also exhibit the advantages of cryptocurrencies.
Moreover, the convenience of cryptocurrency transactions does not stop with online casino games. Other applications for the virtual currency are possible while still retaining its advantages displayed such as payment for online goods and services or online trading platforms.
These contributions to the world of virtual currency payments and online casinos leave a significant mark in the industry. Users of Bitcoin should expect the system to grow rapidly after this step, especially with the initiatives by CoinPoint.