Bitcoin faucet sites have grown to be a popular factor for many users of Bitcoin across the globe. At the expense of performing a few simple tasks or abiding by the rules, Bitcoin users can earn satoshis—the smallest unit of the Bitcoin currency.
These faucets have proven to be effective tools to get new uses to learn more about the cryptocurrency by giving them free bitcoins that they can use to experience the cryptocurrency. Over time, Bitcoin faucet sites have also become a valid source of bitcoins for users who are willing to complete tasks in exchange of free bitcoins.
How Bitcoin faucets work
To understand how a Bitcoin faucet works, users must understand that they do not exactly get free bitcoins in a snap of a finger. Instead, users will earn these bitcoins after watching videos, completing surveys, or playing games on the faucet site.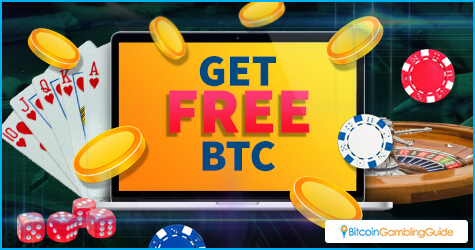 Users who wish to be one of the global users choosing to get free bitcoins must register for an account. Some faucet sites require this, but others use a different system. The common process among these Bitcoin faucet sites, though, is that the users need to provide their wallet address. It is through these addresses that the free bitcoins will be sent.
Moreover, depending on the faucet site, users are given different sets of tasks. The payment for each task varies. Simply put, the more complicated or time-consuming a task is, the higher the payment will be. But it is also worthy to note that these payments amount to but a small fraction of a Bitcoin only. Some faucet sites give away 50 satoshis while others pay their users 300 satoshis.
On the other hand, Bitcoin faucets sites earn profits from ad revenues. This is the reason almost all Bitcoin faucets are plastered with online ads. These ads give the faucets the funds that will be distributed among users depending on their tasks.
Use of Bitcoin faucet
In the long run, faucets have a good effect on the Bitcoin economy. These sites teach a person the value of Bitcoin by making him earn it by spending time doing some tasks the site asks him to do. Even though the amount of Bitcoin a faucet can give worth less than a cent, a dedicated person can earn a significant amount by visiting multiple faucets and accomplishing each task given to him.
Because of its educational benefits, faucets are a good way to bring in new people to the Bitcoin market, including Bitcoin gambling. As more and more people keep using Bitcoin, the digital currency demand will increase. Increasing demands for it can boost Bitcoin prices as well as revolutionize Bitcoin gambling.
There are many Bitcoin faucets that anyone can find on the net. It is a good idea to pick a credible one. A good faucet site is one which gives more satoshi in a short amount of time. One example is Freebitco.in, which offers at least 0.00000169 BTC per hour through its Lucky Number game. With luck, a visitor could get more via the lottery or its 'Hi-Lo' game. Another is Bitcoinker.com which gives out 60 satoshis per five minutes.
A good way to know the credibility of a faucet is the inclusion of HTTPS on its address bar instead of just HTTP. This lets a person know that the faucet is secured and is legitimate. At the same time, it is important to note that some Bitcoin betting sites like Primedice have their own Bitcoin faucet for their players to use to test out the games.