With the end of the group matches, the grueling part of the Copa America Centenario is over. However, what comes next is more exciting. The quarterfinals, semifinals, and the finals are coming up and people will get to see some of the best teams in the continent clashing against each other.
Two teams from each group are paired for the four matches that will decide who will go into the semifinals. Here is a brief overview of what matches to expect.
Quarterfinal matches
The first quarterfinal match will be between USA and Ecuador. This is one of those hard to predict matches since both teams are looking pretty good. Team USA has managed to perform well even after their initial stumble with Colombia. On the other side, the Ecuadorians have managed to draw against two competitive teams, Brazil and Peru, and crushed Haiti 4-0. This shows that the team has some chops.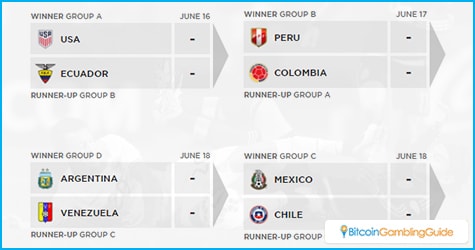 Peru and Colombia will be up next, with a match on Friday. Peru managed to knock out Brazil in a surprising match marred by some controversy. Brazilian players insist that the goal that won Peru the game was a handball, but referees stuck with their decision. Colombia is a more conventional win by beating both the USA and Costa Rica. With their skilled lineup, people are expecting Colombia to win.
For Saturday, there will be two matches. The first one pits Argentina vs Venezuela. Argentina currently has one of the most powerful teams out there. They also happen to have Lionel Messi playing for them. Venezuela is not giving up without a fight, though. They have already beaten Mexico and Uruguay, and they might manage to get a hat-trick and progress to the semifinals.
Finally, Mexico and Chile are set to face this Sunday. Mexico has already beaten Uruguay and Jamaica, with a draw against Venezuela. Chile does not have that impressive a win record, but it has done well enough to be at its level. Watchers can be assured that they will play their best.
The odds as they stand
Betting odds for the remaining matches are out. On Bovada and Bodog, the USA-Ecuador match favors the US, at -125 spread odds. It is pretty close, though, with Ecuador at -110. The Peru and Colombia match favors Peru at -135 and Colombia at even odds. Argentina and Venezuela have similar odds to the US-Ecuador match, with Argentina being favored. Finally, Mexico is favored to win its Saturday game at -130 odds.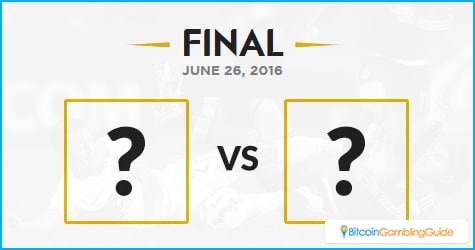 With these betting lines, it is quite hard to make a choice since the matches are looking to be tight, even more so the odds. It will be exciting to see how they all turn out as the Copa America quarterfinals begin.