There are two important events at present in the world of soccer. While Europe is focusing on Euro 2016, the Copa America Centenario just decided which football team is the best in the Americas this year. Both tournaments have and continue to feature attractive games, creating general excitement for Bitcoin sports betting enthusiasts.
Copa America Odds Are Favorable
Bitcoin users like a friendly wager every now and then, particularly when there are sports involved. The Copa America finals and third-place game were no exception. Days before the North and South American football enthusiasts found out which team would prevail in this year's tournament, online sports bettors already gave their answer on whether Chile would overcome Argentina in the finals and would USA or Colombia take the bronze, ever since the Copa America semifinals.
USA v Colombia
Sports betting opportunities are plentiful for Bitcoin enthusiasts looking to wager on the outcome of either of these games. Although this tournament received less attention than it deserves, multiple sports betting websites actively offered betting odds for the each match. In fact, the odds turned out quite favorable for Bitcoin enthusiasts.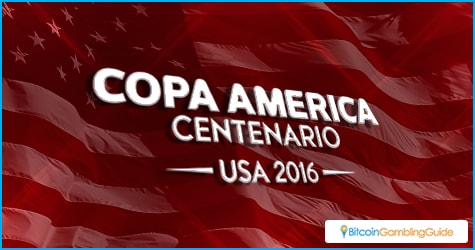 The general consensus among Bitcoin sports betting platforms seemed to be how USA would win the third-place final against Colombia. Odds ranged from 2.73 to 2.76 for USA while Colombia was favored to win with their 2.24 to 2.36 odds. A draw was equally possible, which could net sports betters between 3.15 and 3.2 times their original bet. Colombia did beat the USA in the first round game of the group stages, which needs to be taken into account as well. However, USA has been scoring more fluidly than their counterparts over the past few games.
But everything was made clear when Colombia ended everyone's speculations by beating the USA for the third place, with the score 1-0.
Argentina v Chile
Perhaps the biggest shocker of the tournament was how Chile made it all the way to the finals. Albeit the country lost their opening game against Argentina, the team managed to keep a clean sheet in the last two games. Despite that, they were still ranked as the underdog, with odds between 4.44 and 4.8.
Argentina was the clear favorite at 1.68 to 1.72 odds. Neither of these teams failed to score in any of their games so far, and it seemed unlikely we would see a draw in the finals. For those brave enough to have wagered Bitcoin on that outcome, odds between 3.2 and 3.32 were quite enticing.
With such odds, those who placed their bets on Chile finished as the big winners when the football players from Chile outscored Argentina on penalties, 2-4
Euro 2016 Group Stages Are Over
The new format of the Euro 2016 tournament has been subject to debates, but the time for talking is over. Now that the group stages are behind us and the knockout phase ongoing, the real action can begin. Some surprising teams made it through, including Hungary, Iceland, and Northern Ireland. Predicting the outcomes of these games will be challenging, but that also means the Bitcoin betting odds are worth taking a look at.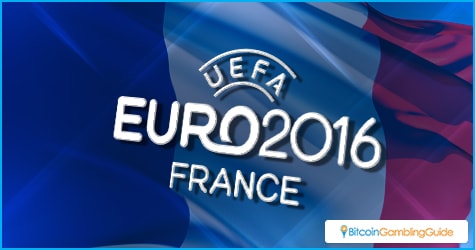 Spain remains the fan favorite, despite having odds as high as 6.40 to win the whole tournament. According to DirectBet, France will win this tournament, as they are given odds at 4.90. However, with Ireland and Northern Ireland still in the tournament, people who feel extremely confident can win up to 200 or 300 times their original bet.
Cloudbet is offering very similar odds, with France seemingly being the outspoken winner among bookies. However, Germany (5.75), Spain (6.75) and even Belgium (7.00) are getting high marks as well. Personally, I feel confident Iceland will take the cup home, and their 200:1 odds are quite inviting right now.
Events like these always cause great excitement among football betting enthusiasts. The odds are looking favorably upon cryptocurrency enthusiasts, regardless of which outcome they wager on.