Cubits now supports credit card payments for Bitcoin purchases.
After its recent upgrade, Cubits Wallet users are now given more Bitcoin purchasing power other than the exchange's original payment options, such as SOFORT, Skrill, and OKPay.
The Europe-based Bitcoin exchange supports Visa and MasterCard credit cards as of writing, but it assures its customers that it will be integrating more card types in the future.
Cubits is not the only nor the first Bitcoin exchange to support credit card payments, but this update is an essential step that hints of Bitcoin's imminent global adoption and promotion.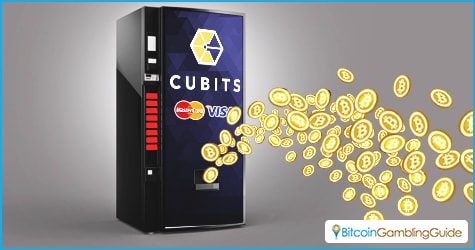 Credit card bridges gap between Bitcoin and consumers
In a layman's perspective, using credit cards is the simplest way to make a purchase, whether in brick-and-mortar shops or online. Likewise, almost the majority of today's consumers are familiar with this payment system.
Having these indicators at hand, credit cards are a major factor that can help determine and boost Bitcoin's future in the mainstream market.
Given that the number of credit card-accepting Bitcoin exchanges is rapidly growing, it only goes to show that the average consumers are now earnestly interested in utilizing Bitcoin in the traditional setup.
The availability of the credit card payment method on these platforms not only increases cryptocurrency sales, but also amplifies the acknowledgement of Bitcoin in a wide spectrum of audience.
On the other hand, aspiring buyers must be aware of the underlying limitations imposed on credit card payments for Bitcoin on Cubits.
According to the Bitcoin exchange, new customers will initially have a limit for buying Bitcoin using either Visa or MasterCard. This limit will increase in relation to the user's credit standing and trading history with Cubits.
In addition, using this option requires user verification via IDnow and taps the security services provided by 3DSecure to prevent illegal and abusive use of credit cards on this exchange platform.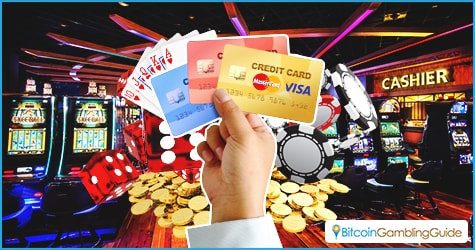 Credit card option boosts Bitcoin gambling experience
One of the main beneficiaries of Bitcoin credit card purchases is the Bitcoin gambling industry. Before credit card payments were made available, the Bitcoin gamblers' purchasing power is limited to the current services of the Bitcoin exchange.
Although transacting through Bitcoin exchanges is highly recommended, the rigorous course it provides and longer processing time of acquiring bitcoins make online exchanges second only to Cubits.
Now that credit card purchases for Bitcoin are available, Bitcoin players have the luxury to experience buying the digital currency instantly with just a few clicks when they pay with Cubits.
Moreover, through the availability of credit cards, the Bitcoin gambling industry will be able to experience a more vivid acknowledgement since conventional consumers, even those new to Bitcoin, will be able to join the niche without any deterrents. After all, credit cards make transactions more encouraging and less complex.