New online poker room fills in the absence of Chinese poker in the Bitcoin gambling scene, and it achieves this by optimizing its solution to offer a series of services that highlights both Chinese poker and security.
Cruel Poker, which is currently in beta phase, debuted as a cryptocurrency poker room. With an aim to broaden and improve the Bitcoin poker market, a team of professional poker players designed this software specifically for the professional and seasoned bettors.
Popular game variations like Open Face Chinese (OFC) and Pineapple are available; however, only the cash games are currently in operation since the tournaments and SNG games are yet to be released.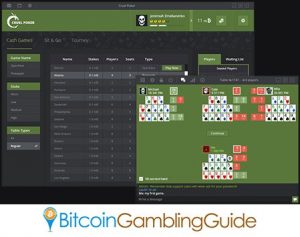 Moreover, the Chinese poker games are initially and fully powered by Bitcoin, but the platform will be incorporating real money wagers for its dollar games in the future. Cruel Poker's launch as a Bitcoin poker room served as a method to test the market.
Venturing into Chinese poker proves to be a major opportunity for the brand since there are not too many venues on the web that offer OFC, Pineapple, and other game variants.
Likewise, Cruel Poker aims to address the demand of the online poker community for a trustworthy, reliable poker room. Its games are designed to be completely fair, and its gaming environment fosters a friendly and open relationship between itself and the customers.
Furthermore, the team behind this emerging brand is working on the development and the integration of its rakeback promotions and VIP system to deliver a holistic Chinese poker betting experience.
As its beta phase stretches, Cruel Poker ensures that its poker room will be armed with the top-notch features and functions once its final software version is rolled out.
Although the software is only accessible via a download and an installation on a computer, Bitcoin gambling enthusiasts will also have the option to play Chinese poker using their mobile devices soon.
Meanwhile, players who will participate in testing the software by playing the Chinese poker games on Cruel Poker will receive free bonus codes via the brand's Facebook campaign.