Crypto-Games.net is among the cryptocurrency gambling websites that were launched this year. However, unlike the majority of the Bitcoin casino brands and other gaming sites, this one caters to a wider audience. Aside from the major crypto coins like Bitcoin, Litecoin, and Dogecoin, this online slot betting platform also has a dedicate slot game for DogeBlackCoin, GimpCoin, and DarkGold.
I spoke with one of its representatives—a software engineer that safe secures websites—to learn more about the promising Bitcoin gambling site that also offers other crypto gaming services.
Could you tell me more about Crypto-Games.net?
Crypto-Games.net is an online slot machine game for playing with cryptocurrencies. It's actually an upgrade from the website DogecoinMachine. It's on the same platform, except it supports other coins. Dogecoin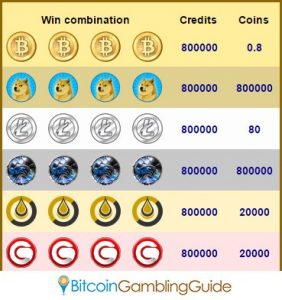 Machine started in May 2014 while Crypto-Games in August 2014. It's simple to use, fast and secure. The algorithms are fair.
Is the Crypto-Games.net software outsourced or created from scratch?
The software is a product of our knowledge. It's based on microsoft.NET. It is web based and perfectly works on mobile phones, tablets. There is no download needed.
Ever since from stepping it up from DogecoinMachine, what have been the challenges you need to face with this business?
The biggest challenges are marketing and providing a 24/7 online website.
Given those, how do you plan to present Crypto-Games.net anew? Will there be new services offered?
Crypto-Games will be expanding in the near future to other games, like roulette. Definitely, we will be implementing more games.
Crypto-Games.net is based on your other Dogecoin gambling site, what can you comment on this trend or rise of cryptocurrency gambling?
There is a rise of gambling websites in all existing cryptocurrencies. Dogecoin started from a joke, but become a really Big Deal.
Do you think this development in online gambling will also translate to a bigger picture in the future?
All the cryptocurrencies will be accepted more and more. But it's a long road to replace fiat currencies.
Indeed. Thank you very much and good luck with Crypto-Games.net!