When players demand, Crypto Poker delivers.
Transforming anew earlier this month, this Bitcoin poker site introduces Crypto Poker V2.0, which now boasts much improved gambling services that highlight upgraded games and more attractive features.
With barely four weeks after its revamp, Crypto Poker has once again beefed up its offerings, starting with a larger deposit bonus paired with the rewarding weekly freerolls.
Larger bonuses and rewards ready for new players
What was initially a 100% deposit bonus surprisingly received a boost as new players can now more than double their first deposit amount. This grants players who fund 1 BTC to catch the extra 2 BTC credited to their account via the 200% deposit bonus.
More than the sharp increase in the bonus amount is the faster release of the said freebie. Crypto Poker claims that bonuses will be processed 300-percent faster than before, ensuring members of a more convenient and user-friendlier bonus system.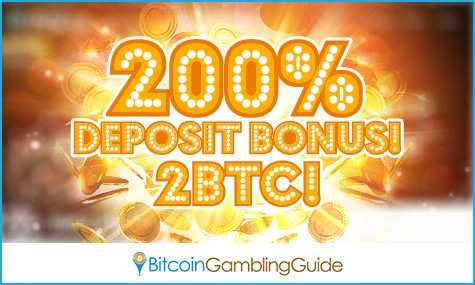 In addition, Bitcoin poker enthusiasts can receive bonus chips more frequently as the latter are released every 100 PPPs. On a similar note, acquiring this many PPPs will enable players to reach the Level 2 Crypto Rookie status and qualify for the 100 mBit weekly freeroll.
Players who have 1,000 weekly PPPs will not only be classified as a Level 4 Crypto Master but will also have the privilege to enter the 400 mBit weekly freeroll.
More services added to boost gaming experience
Other than the deposit bonus and weekly freerolls, Crypto Poker has also integrated new features to stimulate all poker aficionados.
Bettors now have the option to challenge their friends through the new Chip Flip Sit-n-Go's, which provides a new, fast, and fun way to increase the bankroll and winnings, while also taking advantage of the new micro limits.
Enhanced hourly multi-table tournaments are also present on this website, with sizes suitable for all bankrolls. Every win will reflect in the points earned by the players in the leaderboard to win a 2015 WSOP seat.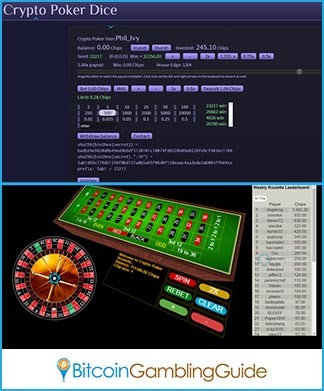 However, what makes this Bitcoin poker site more encompassing is it also features two other casino games that are rather quite popular too among poker fans.
The Crypto Poker Dice, which bears a purple motif, presents a straightforward online dice game that also allows players to invest chips. Joining this Bitcoin dice game is Crypto Poker's version of American roulette. The game is complete with the roulette wheel and a leaderboard, which shows the top roulette players for the week.
These two casino games are also powered by the various cryptocurrencies accepted on this platform. In fact, more digital coins are honored on Crypto Poker as its total number of supported coins is now at 28, clearly giving online gamblers the freedom to enjoy playing poker, dice, and roulette online whichever way they want.