The fun continues on Cryptogames.io as it launched its newest game that relives the feeling of playing the classic three-reel slots infused with modern elements.
The 777 Slots is the third game made available in the casino, joining the Bitcoin dice and minesweeper games that went live during the site's debut last month.
Unlike the typical online video slots prevalent among Bitcoin casinos today, the Cryptogames slot game dons the familiar theme of the vintage slot machines highly popular in brick-and-mortar casinos. Nevertheless, players are treated to its trademark qualities of vibrant colors and modern flat design.
Classic three-reel slot fit for the new generation
Highlighting remarkable visual aesthetics, 777 Slots is played how a normal online slot game works. At least a minimum bet of 0.0001 BTC is required to spin the reels. However, in the event continuous spins are preferred, bettors can activate the auto-spin feature, which allows as many spins as possible, provided that the balance is enough.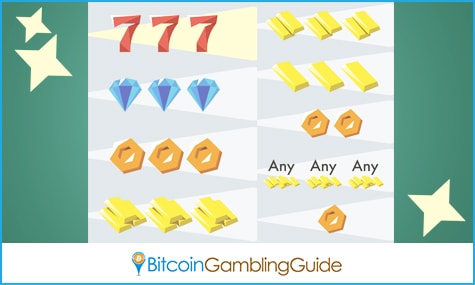 According to Cryptogames, their newest game ensures the fairness of every round of slot betting played, and this is evident in the assurance of random and independent spins all throughout. This Bitcoin casino banks on its provably fair games; hence having a reliable slot game is expected and appreciated by its customers.
In addition, 777 Slots has a modest pay table that is patterned to the classic three-reel slots. A total of nine winning combinations are available in this game, and each corresponds to a payout multiplier. The lowest multiplier rewards players with the same bet amount. The highest-paying combination, on the other hand, will increase the bet by 1,000, enabling players to win 1 BTC per spin on a 0.001 BTC bet.
Winners, however, will receive 98 percent of the total payouts per combination.
Play slots with Bitcoin, Litecoin, and Dogecoin
Bitcoin, Litecoin, and Dogecoin are the cryptocurrencies accepted on Cryptogames.io, and this means that the new slot game also accepts these digital coins as bets. Bitcoin slots enthusiasts can easily switch from Bitcoin to either of the two altcoins with just a click, providing the flexibility bettors truly appreciate.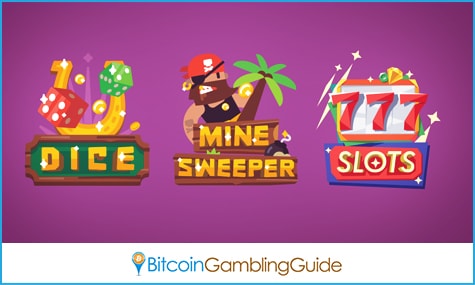 Moreover, players who wish to give this game a try may first claim the free coins from the integrated faucet, which also covers the other two games. The BTC, LTC, and DOGE provided by the casino is non-refundable and free of charge.
Likewise, they can engage in the Cryptogames affiliate program to boost profits.
Meanwhile, bettors who are looking for alternative ways to earn freebies on this site can join the latest Cryptogames.io promotion, which gives players 0.02 mBTC every day. Interested current and potential gamblers must simply need to follow the instructions detailed on the casino's official Bitcointalk thread to qualify for the free 0.02 mBTC bonus that can increase the bankroll for betting on the new Cryptogames Bitcoin slot game.