CryptoGames improved the Bitcoin gambling scene in its own, unique ways, and its recently launched Wheel of Fortune game is guaranteed to further push its name to the top of the gambling market.
Wheel of Fortune is the fourth and latest game added to the casino's gaming library but more premium-quality custom games are expected to join soon. The UK-based Bitcoin gambling platform continues to grace players with unique and exciting games, and its newest one aims to further draw the attention of bettors who seek to enhance their gaming experience with the virtual currency.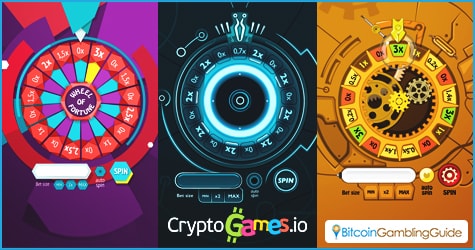 Wheel mechanics
In terms of mechanics, Wheel of Fortune employs elementary steps. Players must simply place their desired bet amount in order to begin spinning the wheel of their choice. The amount wagered will increase or decrease after each round, depending on the multipliers present on the wheel.
Moreover, the availability of an autospin function is useful for players who wish to sit back, relax, and let the wheel do its magic.
The CryptoGames Wheel of Fortune game comprises three wheel modes called Material, Steampunk and Tron. Each wheel bears unique themes and designs that make the experience all the more entertaining.
The CryptoGames team truly did an outstanding job with the design of each theme. It exhibits the right balance of simplicity and flair, which will surely fit the taste of any online gambler.
Furthermore, not only do the game modes display differences in aesthetic aspects, all three wheels also have their own set of multipliers.
The Steampunk wheel's multipliers have the lowest minimum multiplier, starting at 0.5x while the Material wheel begins at 1x. Both wheels, however, have the largest multiplier at 3x. Tron, on the other hand, offers multipliers of either 0.7x and 2x. Also, all three wheels have the 0x multiplier, which strips players off the chance to receive a 95-percent to 97-percent return.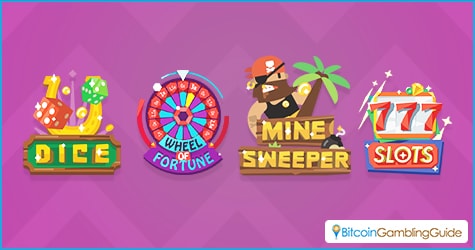 The road less taken
The majority of online casinos go for the quantity route when dealing with game offerings, which is a safe move for any gambling platform. Although CryptoGames.io took a path that exhibits a rather minimalistic approach, the team pulled it off with flying colors.
Despite the smaller selection of games, they were able to maximize the potential for each game by giving focus on the quality, giving every single one of their offerings well-thought-of characteristics and ambiance.
Both the Bitcoin casino and traditional casino market can learn from this method executed by the brand. Hence, it is possible that this attempt by CryptoGames opens up new doors toward different approaches game providers can implement in order to create a more diverse gaming environment for Bitcoin gamblers.
Beside the Wheel of Fortune game, players can explore entertainment and winning opportunities with the other games like the CryptoGames Bitcoin slot, dice, and minesweeper.