Daily fantasy sports (DFS) operators heaved a huge sigh of relief last Friday, as the New York State Senate voted overwhelmingly in favor of letting them operate in the state.
At 45 ayes versus 17 nays, the Senate was pretty much in favor of the operators. This is good news for them since New York has always been a big market for them—even larger than that of California. This is mostly because New York houses all four US major sports leagues and that New York DFS players consist 13 percent of the total number of users.
Daily fantasy sports' troubles started last year when the New York State Attorney General Eric Schneiderman decided that the DFS operators were actually running an illegal gambling operation. According to US law, games of chance would fall under gambling and online payments like those done by DFS players to participate in contests could constitute as betting.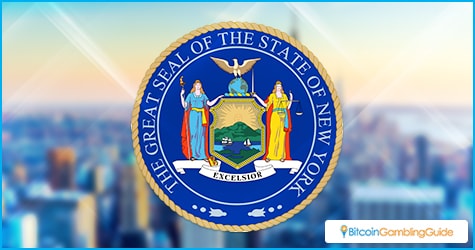 Previously, DFS was exempt because it was considered a game of skill, but since the changes in operation, Schneiderman insisted that they were more like casino games. This resulted in a halt in operations and lawsuits against the top two DFS companies: FanDuel and DraftKings. It also resulted in a domino effect as other states soon followed suit, which shut down a sizable part of DFS operations in the country.
The legal requirements
The operators, however, are not going to get a free ride. There are some requirements that they will have to meet if they want to operate in the state. This is actually good news for players. In the past, without regulation, they had no consumer protections. Now with legal backing, they will not end up getting exploited.
Here are a few of the requirements that need to be met according to the State Senate:
DFS operators must obtain a license from the New York State Gaming Commission. They must also submit annual reports to the Commission and provide numerous types of data, including number of new accounts, amount of entry fees and amount of prizes awarded.
DFS operators must pay both a tax on 15 percent of their gross revenue generated in New York and an annual tax of 0.5 percent (not to exceed $50,000).
DFS customers must be at least 18 years old.
DFS operators must provide honest advertising, including "accurate representations concerning the chances of winning, and the number of winners," and advertising cannot target children.
DFS operators must offer introductory procedures for all levels of players and allow them to identify a highly experienced player before playing him or her (and probably losing to him or her) in a DFS game.
DFS operators must provide information to consumers on the risk of compulsive play (essentially risk of becoming an addict).
DFS operators must safeguard the privacy and online security of players.
No DFS games related to collegiate or high school sports may be offered.
Not over yet
While the vote passed, it is still not over yet for DFS operators FanDuel and DraftKings. The two lawsuits that were filed against them by Schneiderman are based on accusations of false advertising and consumer fraud.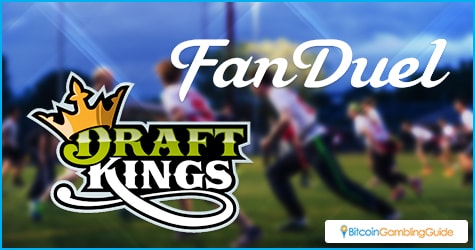 These are legitimate cases, though, with the major DFS marketing push last year emphasizing how easy it was to win compared to the actual fact that around 74 percent of the players on the sites actually lost money.
Additionally, the employee betting scandal that had employees of the operators playing and winning using insider knowledge can be constituted as fraud. These lawsuits will need to be resolved before DFS operators can say that they are free and clear.
Meanwhile, the idea of integrating Bitcoin remains an option that the major DFS operators continue to overlook. As more states are recognizing the legality of daily fantasy sports, more operators are hoped to include Bitcoin in their payment scheme.