No more real-money daily fantasy sports contests are allowed in Delaware, and the legislators who failed to amend the laws that legalize such activities are to be blamed.
The Delaware Department of Justice announced Friday last week that it had already informed certain operators like DraftKings, FanDuel, and Yahoo to stop welcoming Delaware players to their real-money contests. It even asked them to include the state to their list of restricted states.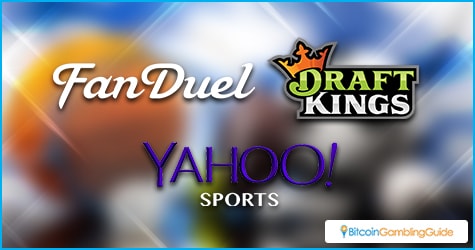 Now deemed illegal under the Delaware law, real-money daily fantasy sports contests will have to cater to players from states that already legally permit DFS operators to provide services. However, the DOJ made clear that DFS contests that do not require an entry fee will remain accessible to the numerous Delaware residents that enjoy the fantasy games.
DOJ: DFS is a game of chance
The DOJ maintained its definition of daily fantasy sports as a game of chance and not of skill, thereby viewing it as a form of illegal gambling. The fact that the state does not have control of it also makes it unauthorized. Currently, the only forms of gambling allowed in the state are the state-owned lotteries.
This is the reason the DOJ has asked the state legislators to amend laws that will eventually allow real-money DFS contests. However, the last session of the Delaware General Assembly ended on June 30 without any developments on daily fantasy sports.
Being the state's arm assigned to interpret the law, the DOJ deemed the real-money contests illegal until the legislature pens amendments that will legally allow such activities to be conducted within the state's jurisdiction.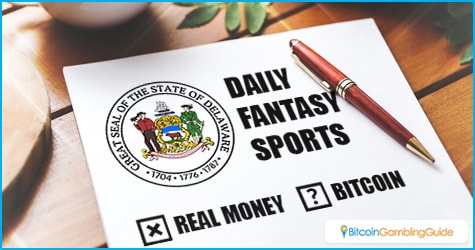 With only DraftKings, FanDuel, and Yahoo contacted by the DOJ, the state is yet to hear from the operators. These DFS operators have also not released any public statement regarding the exclusion of Delaware from the US states they provide services with.
Despite the exit from Delaware, other states have already opened up to daily fantasy sports betting, including Pennsylvania and New York. Moreover, with only real-money contests considered as illegal, perhaps Bitcoin DFS contests will still be permitted?
---
Originally posted on Delaware DOJ Tells Daily Fantasy Sports Operators To Halt Real-Money Contests