DerbyJackpot became the first US-regulated gambling site to accept bets in the form of Bitcoin, offering avid sports bettors more reasons to indulge in annual horse derbies.
Operating under the supervision of the Oregon Gaming Commission, this online horse betting venue began processing Bitcoin wagers a few days back through the services provided by GoCoin.
GoCoin CEO Steve Beauregard was quoted saying:
"Having spent the last 18 months circling the globe educating gaming and financial regulators in Europe and Southeast Asia, I'm thrilled to see the U.S. be the first to market with a legal-regulated real-money gaming site with DerbyJackpot."
The partnership between GoCoin and DerbyJackpot may have taken the longer route to come to reality, but the wait is worth it as more punters can now experience various horse races across the US using the digital currency.
DerbyJackpot takes the spotlight
Although the Bitcoin gambling market has been making waves in the iGaming market for quite some time already, a fully regulated, fiat-operated sports betting site was yet to enter the Bitcoin market.
The likes of Nitrogen Sports and BetVIP are some of the popular Bitcoin sportsbooks today, but DerbyJackpot has clearly overtaken them for being completely backed by the US laws.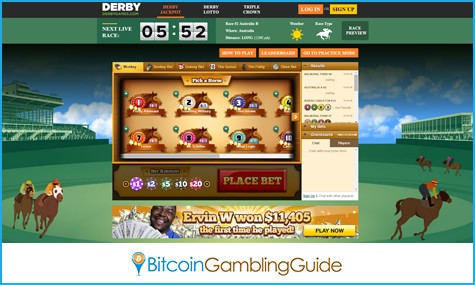 With the Bitcoin integration already in place, punters can wager their bets on their preferred horses in whichever derby they wish to test their luck.
Other than the Preakness Stakes over the weekend, Bitcoin sports betting enthusiasts may also catch the Belmont Stakes on June 6, as well as in other races happening across the country.
A partnership that is months in the making
According to reports, the two parties had to go through several processes in order to win the approval of the financial regulators on the integration of the Bitcoin payment system.
The partnership, which took several months, now serves as the answer to the growing demand of the bettors during the Triple Crown of Thoroughbred Racing Season.
Meanwhile, Beauregard admitted that while the lobbying process took longer, the cohesion of DerbyJackpot with GoCoin proved to be otherwise:
"Our compliance team was uber impressed with the thoughtfulness and thoroughness of the DerbyJackpot compliance program, that they were a natural fit for GoCoin."
It can be recalled that the international Bitcoin payment platform first ventured into powering online gambling companies beginning last year when it offered its services to Cozy Games.
The online gaming operator became UK's first regulated gambling site to accept Bitcoin and other digital currency payments for its gaming products.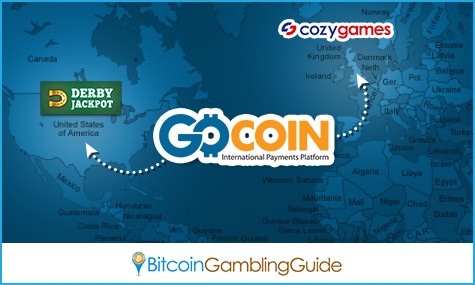 Today, GoCoin's partnership with Bitcoin sports betting sites like DerbyJackpot only enhanced the market appeal of the Bitcoin sports betting niche in the country, especially now with a legal US sports betting site fully operational in the regulated iGaming sector.
With DerbyJackpot finally becoming one of the Bitcoin horse betting sites today, enthusiasts of this sport had better start learning the ropes through the Bitcoin horse race betting tips.