Online Bitcoin sportsbooks need a solid software platform for them to operate. This is because juggling all the bets and handling the results can be a complicated process.
In the early days of online gambling, a lot of sportsbooks developed their own gaming solutions. This was a rough time as people were still coming to grips with the requirements of operating an online casino. It was a lot more difficult to set up then, and there were a lot of missteps.
Fortunately, independent developers have managed to streamline the process and have offered their own software solutions. Some examples of these companies are Softswiss, UltraPlay, and Coingaming.io. Each has different approaches to help in running a sportsbook, and Bitcoin gamblers would notice the difference in how they operate.
Interface and bets
One of the major differences in the software developer's approach is their interface. CoinGaming.io's sportsbook immediately presents a set of featured sports when a visitor drops by. Right now, these include football, major league baseball, and the NBA. This is quite useful since these are usually the sports that people most bet on. The site does offer other sports and they can quickly be reached with a click.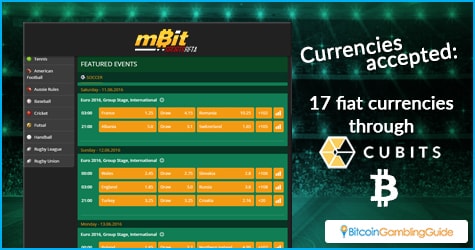 UltraPlay uses a different approach with VitalBet. Instead of featuring some sports, this sportsbook features the current ongoing matches. This is a plus since the site offers live betting and people can immediately get into the action. Popular bets are also featured on the main page as well as wagers on the outright winner of a competition. Individual sports are featured in their own section and bettors are given a choice between seeing the games in the next 24 hours or all upcoming games.
SoftSwiss, on the other hand, goes back to CoinGaming's approach. The mBit Casino sportsbook, which the developer now maintains, features a sport on the main page, although this is a single sport. The site is currently focusing on the upcoming UEFA matches.
Wagering in these sportsbooks follow a similar vein. Bettors only need to click on their choice and a betting slip will appear on the screen, asking them for their stake. They can bet multiple times on one slip or they can clear slips as long they have not finalized the bet.
Sports betting odds
The most important aspect of sports betting is the odds. Different online sportsbooks offer different odds. This is because the odds are how the payouts are decided.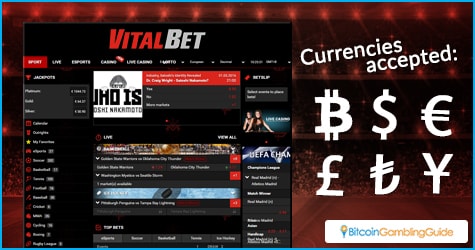 Odds that are too favorable to the player can result in a bankrupt sportsbook. It is easy to compare the odds of all three since they all use the decimal notation. Players who are more familiar with other styles should not worry since all sites have the option to convert to either American betting odds or fractional odds. Ultraplay gives additional odds notation from other countries, including Hong Kong, Indonesian, and Malay.
The ultimate Bitcoin sportsbook
Different software solutions provide alternate means to ensure that players keep coming back. Savvy gamblers know which casinos to trust, if they know who provides their gaming solution.
With these three sportsbook platforms powering three of the leaders in Bitcoin gambling, online sports bettors are assured of quality sports betting services that are made even better by quick payments and player anonymity.
If choosing which of the three platforms is necessary, however, every player will have his own preferred sportsbook. It all boils down to the other factors that can make his betting experience more favorable, and these are the bonuses on board, the range of sport events covered, and currencies accepted.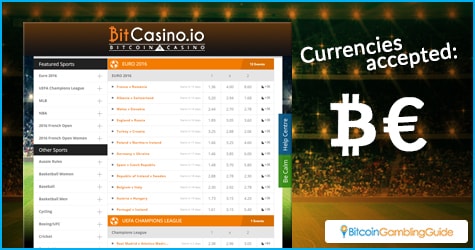 The CoinGaming sportsbook through BitCasino.io accepts Bitcoin and euro, but VitalBet, which runs on the UltraPlay solutions, support Bitcoin and five real-money currencies. If the accepted currencies, however, is the primary factor to be considered, mBit Casino's SoftSwiss-powered sportsbook then reigns with its ability to accept Bitcoin and 17 fiat currencies via Cubits.