It has been a little more than a year when news broke out that a certain hotel in Cyprus had started accepting Bitcoin. But unlike the Las Vegas hotels that only receive such payments for hotel and restaurant bills, the Merit Hotel Nicosia—Lefkosia in the local tongue—extends its Bitcoin acceptance to its casino floor.
Several months after, the world still awaits another brick-and-mortar casino to do the same. Unfortunately, the waiting continues until today, and it leaves certain groups of gambling enthusiasts asking when Bitcoin will be accepted in traditional casinos.
However, with the dragging developments toward the adopting of Bitcoin in land-based casinos, the more appropriate question now is 'will Bitcoin ever be accepted?'
Maybe it's not yet time
As the cliché goes, perhaps it is not yet time for Bitcoin to grace the fiat-ruled gambling casinos. This could be attributed to the stringent and often unaccommodating regulations that tend to fail to adjust to the changing times and advanced technologies.
Despite these seemingly archaic gambling restrictions, the Bitcoin gambling industry remains on its toes, ready to blast off with more attractive and reputable casinos, sportsbooks, poker rooms, and other gambling sites catering to a wider scope of players.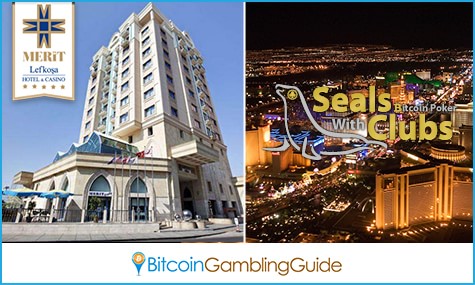 Still, it is worth noting that certain regulations are responsible for the demise of some of the names on this niche market. Take Seals with Clubs for an example.
Charged for operating an online gambling site without acquiring a license, Bryan Micon, then chairman of the largest Bitcoin poker site, is currently battling a lawsuit filed against him.
Meanwhile, the Bitcoin regulation enforced in Canada caused one of the popular Bitcoin dice sites to end its operation for a time being. Recently launched again, Just-Dice now processes CLAM coins instead.
With the policies still in the gray area for the use of Bitcoin in the gambling setting, it may take a while before betting aficionados to wager such coins in the strip.
Uncertainly leads to misunderstanding
To further showcase the lack of concrete policies that define what is legal and otherwise, a Southern Californian business establishment was raided by the local authorities last month over allegations that it is promoting and operating as a gambling hub.
Shamrock Social Games and Mining became a local concern when it opened in March this year and began attracting people to play games in order to mine its own alternative cryptocurrency called Shamrockcoins.
The raid resulted in the seizure of computer hardware, but no individual was arrested, according to reports.
Apparently, users who wish to mine the altcoin must visit a special location to play games in exchange of receiving a paper wallet through which the payout is sent to the user.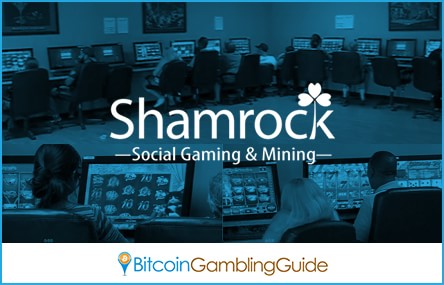 More hope for Bitcoin gambling in the future
Regardless of the restrictions imposed on gambling using Bitcoin, its future shines brighter than before. Credit this to the increasing adoption of Bitcoin among major stakeholders and average Joes, as well as to the maturing Bitcoin gambling market, where select casinos, poker sites, and sportsbooks continue to revolutionize online betting.
The stronger presence of Bitcoin casinos like Bitcasino.io and Bitstarz, together with a long list of top-notch sites such as Nitrogen Sports, Primedice, and Betcoin.ag, further seal the fate of this niche market in the years to come.
In fact, it might be the big deal soon, so much that it will not even need to make its way to the brick-and-mortar locations to reach more players.