The online betting community is filled with players who are looking for something fresh and interesting. Although Bitcoin gambling boasts a variety of games and platforms, some players still prefer to bet on games using other cryptocurrencies like Dogecoin.
Founders Lisa Cleder and Eduardo Nemiento manage their latest project, DogeGaming.eu, which brings a new kind of fun and exciting games to the iGaming industry. Officially unveiled in August 2014, it has a list of updates that may be rolled out sometime this year. I spoke with Lisa to learn more about their plans and where DogeGaming.eu is headed for this 2015.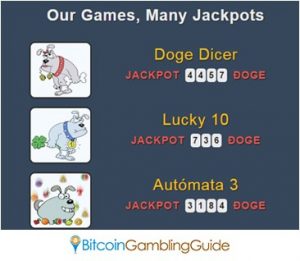 Could you tell me more about DogeGaming.eu?
DogeGaming.eu is a website for playing games with cryptocurrency – Dogecoin. Our website is simple to use, well-arranged with nice design. Registration is easy so you can enjoy playing fast and without any complications.  Nowadays we can offer on our website three different types of games: Doge Dicer (game with 3 Dice), Lucky 10 (game with rolled numbers), and Autómata 3 (3 reel slot machine). And we are going to add more games in the future.
Who made your software and how secure is your platform?
We seek to maximize security, whether deposited money or data about players.  We encrypt as much information as possible. The server which handles payments is physically located far away behind the mountains and guarded by a large three-headed dog. Even if somebody will break the protection of our game engine, they still can't steal money. Each withdrawal is checked against user history and finally confirmed by human. No system is 100% safe but we do the best we can. Programmers are good mathematicians and have experiences in computer/network security and graphic designer has experience with dogs, so together we are a perfect team.
Does DogeGaming.eu function seamlessly on various platforms like web and mobile?
Our games are primarily web-based but they are designed to be easily modified for tablets and mobile phones in the future. I can say that now, they are playable on mobile devices too.
What makes your gambling site stand out from the other gaming brands?
We are trying to create games in a little bit different way than usual. We have implemented jackpot which is actually a race and who is the fastest and puts his bets the best will win it. You can also earn achievement points by playing our games. It is just for fun and we hope it will sweeten the playing.  We are planning to create rankings of players which have earned the most achievement points so players can compare each other.  And more will come if it will be successful.
Do you have some sort of VIP promotions? How about an affiliate program?
Not yet, but we're preparing benefits for regular players. For our affiliate program, you will get 5% to your account from each winning bet of your referral. This 5% will be paid from our pocket not from theirs. Commission can be used to play our games or withdraw to wallet.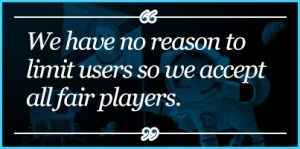 What are the challenges you face when operating DogeGaming.eu?
The biggest challenge is marketing because it is not easy to show your product to the general public and none of us have experience with that.  You can create the best product, but if nobody knows about it, it's useless.
What are your plans and marketing strategies this year?
We are creating another game now and in the further future we are planning to add other games and also improve our current games because we want the players to feel more comfortable. We hope that we will be competitive and more and more players will come to play our games.
What do you think about the rise of Dogecoin gambling sites, as well as of Dogecoin in general?
There will be more games and services that will accept dogecoins. It's a great opportunity for a lot of people to start to own a business without unnecessary restrictions and taxes.
Before we end, how much will cryptocurrency affect our lives today and in the future?
It will take few years but cryptocurrencies will replace fiat currencies and "paper money" will be transformed into a "paper wallets". Cancel dependencies on world banks is the right way for future. It might not be any current currency or algorithm but we hope that Dogecoin will live forever because it's So Much Wow!
So much wow, indeed, Lisa! It's wonderful to speak with you.