This week is the International's Main Event and it has been a roller-coaster ride. With about six matches to go, all of them best-of-three, it will be just a matter of time before the world finds out who this year's International champion will be.
With $8,974,325 for the top prize, the remaining teams will be battling it out even harder for the top spot. Sports bettors can get some of jackpot action by picking the right team, but this International has proven that anyone can be a winner. It will make wagering difficult but also a lot more exciting.
Exciting battles at The International
Starting from the first day of the Main Event, the matches for the International have been quite the surprise. The biggest surprise is how all of the former champions and favorites performed. They all managed to flame out, leaving the field to teams who were not exactly in the running.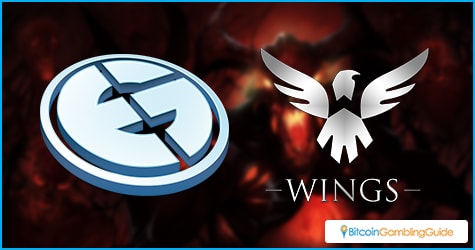 When the International started, five teams were being considered for the crown: OG, Team Liquid, LGD Gaming, MVP Phoenix, and Newbee. Everyone was thinking that they would crush the opposition. The opposite was what happened. The first day of the tournament saw OG and NewBee dropped to the Lower Bracket and subsequently eliminated.
The other three of the top favorites did not fare any better. LGD Gaming and Team Liquid had the bad luck of starting out in the Lower Bracket. They did their best but eventually were eliminated. Only MVP Gaming is still standing and they are on the edge of elimination. Right now, the tournament will be between wings gaming, Evil Geniuses, EHOME, MVP, Fnatic, and DC, who have come a long way from the Group Stage.
Focusing on the big names
With only a few teams left, there is still one Upper Bracket match and several Lower Bracket matches to get through. For betting action, sportsbooks like SportsBet.io and Nitrogen Sports are focusing on the Upper Bracket. Wings gaming will be clashing with Evil Geniuses. Wings came out of nowhere to dominate the upper bracket, while Evil Geniuses seems to have finally found its stride. The odds are actually pretty even with wings gaming being a slight favorite.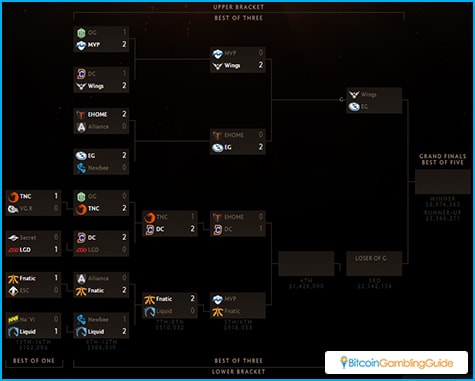 The lower bracket matches have not got that much attention. However, SportsBet is offering a live-betting option to allow bettors to watch the game and make their bets then. MVP may still come back from behind, though. If they win the next two matches, they will be eligible to fight in the grand finals. That is a long shot, though, but the competition has already proven that long shots are possible this season.
The Grand Finals will be an interesting spectacle. A best-of-five match, it will be a challenging match after this week's grueling battles. eSports fans and bettors will be on the edge of their seats as the games end on Saturday.