Daily fantasy sports is on its long road to recovery. After having weathered legal DFS challenges across the US, the industry is trying its best to get back into fighting form by expanding and developing. It is still on the back foot, though, after all the money expended by DraftKings and FanDuel for a media blitz last year. That took a large bite of this year's potential revenue. However, the two giants of DFS have managed to come up with an excellent solution to their woes: a merger.
Rumors for months
The merger of DraftKings and FanDuel has actually been talked about for months. Early rumblings have been heard as early as June and it looks good on paper. Between them, FanDuel and DraftKings have control of a large segment of the DFS market. When they merge, they would be able to dominate the market. That is just one of the advantages of a merger.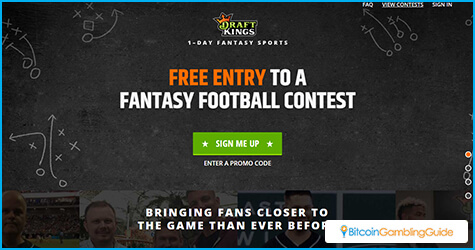 Another positive reason for the merger is that it allows the two companies to have a larger access to funds. One of the problems over the past year was how the recent advertising campaign managed to affect the two companies' budgets. With combined funds, the result would be more financial flexibility for the resulting company. The merger was mainly delayed because of the technical details of how the resulting company would look like. It seemed that the two companies have managed to iron those details out.
Final confirmation
The merger was finally confirmed last Friday and was described as a "strategic marriage of equals." Financial details were still kept confidential, but the two companies seem to be planning to make a few cost savings and aim for increased efficiency in the resulting combined company. This will most likely come in the form of people being laid off, while also recalibrating their media spending and lobby efforts.
The merger announcement also confirmed last month's rumors on the new corporate structure, with DraftKings CEO Jason Robins will act as CEO of the merged company, while FanDuel CEO Nigel Eccles will serve as chairman. Additionally, each company will contribute three board directors to sit alongside one unidentified independent director. The company will retain their respective home bases of Boston and New York
For players who are worried about what this means for them, the two sites have announced they will continue to operate under their existing brands "for the foreseeable future." There are current plans for the two DFS platforms remain as they are through the 2017 NFL season.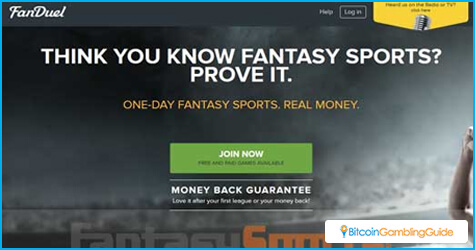 Right now, there are worries on how federal anti-trust regulators will react. The companies announced that they will retain competitive fees with other DFS operators, hoping to head off any negative reactions. It also remains to be seen how profitable this merger will be.
Significance to Bitcoin gambling
Both FanDuel and DraftKings still have not opened their doors to Bitcoin, and the same can be expected once the two DFS companies merge next year. However, this development can spearhead the growth of the DFS industry and even that of daily fantasy sports in Bitcoin sports betting.
While these two DFS giants may not exactly choose to add Bitcoin to their payment methods, they can influence more operators to venture in to Bitcoin daily fantasy sports as it becomes clear that this market is worth exploring.