DraftKings is one of the giants of the daily fantasy sports industry. However, recent difficulties like legal obstacles and a drop in their revenue have put a crimp in their operations. The company has been fighting back, though. DraftKings has supported daily fantasy sports legislation and has implemented changes to its operations to maximize profitability. The company has even expanded beyond American shores.
The problem with these changes and moves are that they cost money. DraftKings was already feeling the pinch early this year. They had already cut down on their advertising budget to accommodate operations. However, with some states still not letting DFS operators work, the market is not producing enough money as it is. This is why it is fortunate that DraftKings managed to get a successful round of venture capital funding.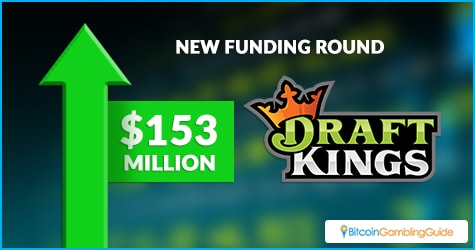 Successful funding round
The company recently announced that the company received an infusion of cash. Over $153 million were raised to fund the company's DFS operations with help from a variety of investors. It is just a fraction of the billion dollar DraftKings funding round that happened last year, but right now DraftKings needs all the help.
The list of investors includes some impressive names. It ranges from Revolution Growth, an investment firm co-founded by Washington Capitals and Washington Wizards owner Ted Leonsis, to the Kraft Group, which owns the New England Patriots, Madison Square Garden and a venture arm of Major League Baseball. As part of the funding deal, Revolution partner Steve Murray will be joining the DraftKings board of directors.
Jason Robins, CEO of DraftKings, has a positive opinion about this new addition to the DraftKings team. He said:
"Revolution Growth is a tremendous new partner for DraftKings, with an entrepreneurial outlook and spirit of innovation that meshes perfectly with the culture of our company."
Steve Murray is aware of the challenges the company faces, but he is also optimistic of the future:
"Building a business is never easy, especially one that is leading the creation of a new marketplace, but Revolution has the expertise to help entrepreneurs execute on their ideas, especially where sports and policy intersect."
Just in time
This funding move is noticeably just in time. The NFL season is about to begin and that is the prime time for DraftKings. Though the company has other sports in its offerings, its biggest draw has always been the NFL drafts. This shot in the arm is what it needs to stay competitive in the market.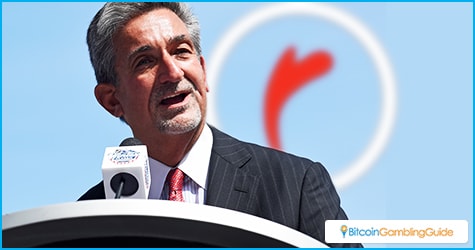 It also helps that this deal brings on board an NBA and NHL team owner to the director's table. The company needs to maintain good relations with the professional leagues so that it can continue its operations without any problems.
Combined with recent DFS legalizations in several states, it seems that the situation is looking up for DraftKings and the DFS industry.