DrafKings' request for a federal court to hear the lawsuit filed in Tennessee was declined last month, according to reports.
The lawsuit filed by a wife of a gambler who had lost $46,400 from participating on DraftKings remains in the state court after Judge Harry S. Mattice, Jr. reasoned that DraftKing's petition fails to satisfy the requirements the federal court acknowledges.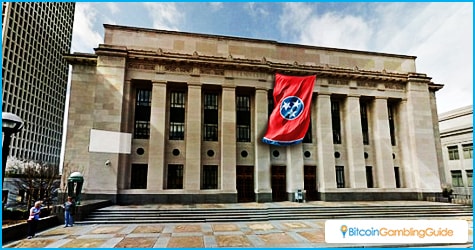 He said the amount of damages in question does not exceed $75,000. It appeared that the federal court only hears cases that are worth $75,000 or more. DraftKings countered that the lawsuit costs more than the debated amount, citing the compensatory and punitive damages.
The four-page ruling stated:
"In short, Defendant has failed to convince the Court that punitive damages should be included in its amount-in-controversy analysis because Defendant has offered nothing more than speculation that Plaintiff might seek such relief."
However, the plaintiff's claimed damages plus her initial settlement offer of $74,000 exceeds the amount required by the federal court.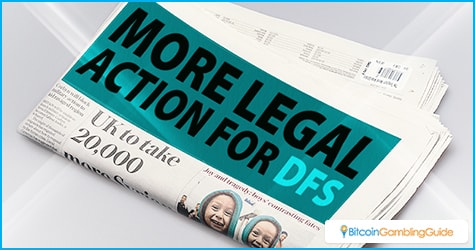 This decision gave plaintiff Erica Miller's lawsuit the green light to push through in a local Tennessee court. This becomes a significant decision as it was one of the first legal rulings that disfavored the daily fantasy sports provider.
Miller, who filed her petition against DraftKings on April 1 this year, said in the complaint:
"[DraftKings is] a daily and weekly fantasy sports website that amounts to an unlawful gambling enterprise and/or lottery [under the Tennessee state law]."
Meanwhile, Tennessee became the third US state to lay out regulations for the daily fantasy sports industry. Gov. Bill Haslam signed the bill into law early this year. This came only a few days after Miller's complaint was filed, initiating the first DraftKings legal battle in the state.
---
Originally posted on Federal judge tosses Draftkings' petition back to Tennessee court