The world of fantasy sports clearly caught the attention of regulators and legislators. But with the current legal actions the leaders in daily fantasy sports are facing, staying in the gray area would have probably been the choice they would prefer.
DraftKings, one of the two giants in daily fantasy sports, took a more proactive approach toward the regulatory procedures being imposed in the US. In February, the Boston-based company expanded the market and launched its services in the UK. To ensure that the operations will be legally accepted, DraftKings applied for a gambling license in the region, a move that was questioned since the online fantasy sports service stand by its claim that playing fantasy sports is a game of skill rather than a game of chance.
With the ongoing DraftKings operations looking optimistic, the company made another move to secure a user-friendly experience for the daily fantasy sports players in the UK.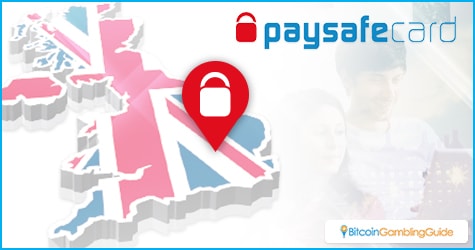 Expanding payment options
DraftKings partnered with Paysafe, which now functions as the primary and exclusive credit card processor for the accounts registered in the UK. DraftKings is in a good position despite the legal restrictions in the US, with already over 7 million players joining the contests. With Paysafe on board, DraftKings is expected to push its player base by another million.
Chief International Officer Jeffrey Haas of DraftKings said:
"Working with Paysafe, a world leader in digital payments, is an important step for us in our business growth. They are assisting us in meeting our customer demands while reaching an ever-increasing number of players."
Teaming up with Paysafe is a strategy well played by DraftKings, but it still remains a question why Bitcoin is still not an option until now.
Despite the issues concerning the adoption of the digital currency, Bitcoin will play an important role in DraftKing's mission of continuing in providing services to more players within and outside the US.
Bitcoin is globally accessible, and this alone is an advantage since not everyone has access to credit or debit cards. Transactions are also quick and transparent. But the probability that these benefits will materialize on this fantasy sports site is rather slim, especially since Bitcoin still has its own legal restrictions and that some US states are going in favor of daily fantasy sports betting.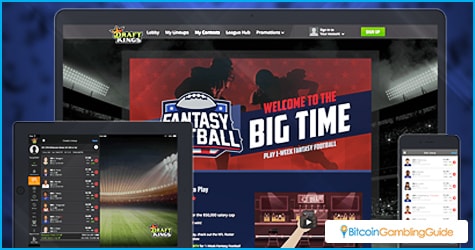 Operating in legal environments
Unlike the welcome received in New York, daily fantasy sports is now legal in Mississippi. This became possible after Gov. Phil Bryant signed into law Senate Bill 2541 last week, which officially legalized daily fantasy sports contests but only for a limited time.
The Mississippi law recognizes daily fantasy sports as a legal service until July 2017, after which the state will assess and reconsider the law. Mississippi became the latest US state to give daily fantasy sports a nod, following Kansas, Indiana, Tennessee, and Virgina.
This means that DraftKings, along with the other daily fantasy sports operators like FanDuel, have the legal power to welcome players to join their contests with their fantasy teams for NBA, MLB, and NHL, among others.