They are called by different names. Some are cyber vigilantes; others hacktivists. But regardless of the names stamped on the anonymous nature of these personalities, they all share the same goal—to do what is seemingly wrong for the benefit of the larger whole.
Digital vigilantes, as they are more commonly known, are online hackers who gain access to user accounts and website servers without any authorization in order to show the parties involved that security vulnerability exists.
This case is not common, especially in these modern times. There have been more than dozens of instances when large companies have been attacked by hacktivists, revealing valuable information that not only showcased the weakness and flaws of an online merchant's security for instance, but one that also helped solve the crime or prevented it from occurring.
Thus, it is not surprising to learn that cyber vigilantism has also crawled its way to the world of cryptocurrency.
Unmasking the truth behind the 'secure' w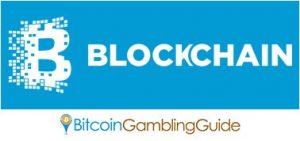 allet
The most recent instance of this activity happened with a Bitcoin wallet service provider, which calls its product a secure wallet for everyone to store bitcoins in. Blockchain.info is easily one of the top choices for new bitcoiners, thanks to its user-friendly wallet. However, little did some users know that their cryptos they were led to believe were safe are protected by a barrier that can be breached within minutes of some programming and coding.
Joehen, the registered name of the hacker who managed to acquire 255 BTC during the first incident and another 300 BTC after the second attempt, surfaced online, stating that the act was in line with the truth that the Bitcoin wallet's security must be improved. In this way, it will satisfy what Blockchain.info claims what its wallets are—secure.
A white hat hacker, Joehen has already returned to the wallet provider the initial bitcoins he skimmed, according to reports.
Using vigilantism for extortion?

The name DD4BC may ring a bell to some. After all, this is the hacker who made headlines after putting down a Bitcoin sports betting site, Nitrogen Sports, and a Bitcoin wallet and exchange, Bitalo.
Like the other cyber vigilantes, DD4BC, the name registered on the Bitcoin forum Bitcointalk, announced that his or her attacks are merely a reflection of the websites' poor protection against DDoS attacks.
However, the tables turned when Nitrogen Sports came out with a series of correspondence between them and the hacker, showing that the latter demands payments in Bitcoin in exchange for him or her to stop unleashing attacks on the Bitcoin gambling site. The exchange of emails also showed DD4BC's confession that other Bitcoin casinos and websites agree to pay instead.
Apparently, the same scenario happened to Bitalo, several weeksafter the Nitrogen Sports incident.
Important lessons learned from Bitcoin cyber vigilantism
These hacking incidents only go to show that bitcoins, contrary to the foolproof block chain, may never be truly secure unless service providers ensure maximum protection against all possible forms of online threats.
Bitcoin casinos and other gambling websites are easy targets because these are venues where sums of cryptos are stored and used for entertainment. Although these coins are, in theory, disposable, losing bitcoins due to security flaws is more painful and much harder to take.
Therefore, Bitcoin gamblers and any other bitcoiners for that matter should always keep in mind that the security may be at risk around the clock. Thus, it is advisable to store the digital currency in different Bitcoin wallets, preferably in offline storages like a hardware or paper wallet.
As to the cyber vigilantes, the online community may continue to regard them in positive light until their sole purpose, which is to help, is achieved. However, it all boils down to whether or not the end truly justifies the means.