The sports betting market is a constantly changing field. With wagers being based on sporting events, sports books often have to follow sports seasons and focus on different sporting events. With a lot of different sports in the world, this allows for an avid sports bettor to always have an event to wager on. It is more than just changing seasons, though. Sports betting also needs to accommodate new sports.
For example, the most noticeable new sport in the world is eSports. A lot of people participate in video game tournaments that are broadcast all over the world. Different games are the focus of the competitions and wagering of many people. There are other new sports that keep popping up. One of these has been the recent focus of some attention by quite a few sportsbooks. It is the sport of Drone Racing.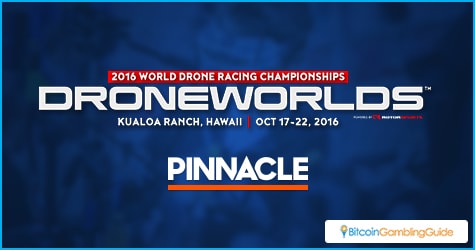 An emerging trend
Drone racing is a recently developed sport that has the popular remote-controlled camera drones racing each other. Flying drones have been around for some time now, but they have only become recently available to the public.
In the same vein as racing remote-controlled cars, drone racing is about determining which drone is the fastest to reach the finish line. The difference is that instead of a straight-up race, it involves drones going through an obstacle course and passing through checkpoints. This way it will not be just about which drone has the best motors.
Drone racing has managed to explode in popularity in the past year, with the Drone Racing League spreading its popularity. It also helps that the drones transmit their first-person view of each race, making each one a thrilling viewing experience. The big news about drone racing right now is the upcoming World Drone Racing Championships. The competition is to be held in the later part of October at Kualoa Ranch, Hawaii and will be bringing together some of the best in this budding sport.
The Championships are divided into three different courses for four different categories: Quad (a drone with four propellers), Wing (a drone with fixed wings), Giant Wing (a different size category for fixed-wing drones) and Freestyle (a routine judged on style and tricks as opposed to fastest times). The format is similar to F1 racing, with drivers competing to complete a set of laps in the least time.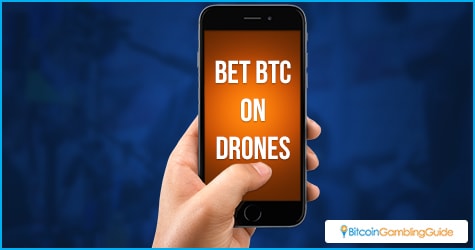 New addition
Sports books are already taking an interest in the sport, with Pinnacle being the first to offer odds on the upcoming competition. Harry Lang, Marketing Director at Pinnacle has this to say:
"Drone Racing has come from nowhere to be 'the next big thing' in tech sports innovation. It's fast paced, hugely exciting and has a low barrier of entry for new competitors. Plus the capacity of the drones to send live footage from within races makes for incredibly engaging streamed content. We're happy that Pinnacle is the first bookmaker to offer our leading odds on a new sport with such huge potential."
With Pinnacle taking the first step, others will soon follow. Although it is a bit of niche sport, sports bettors may find it interesting enough to put a wager on. For instance, Bitcoin sports betting sites can be expected to cover this sport, let alone have new Bitcoin betting sites dedicated to wagering on drone racing.