The Excellence in iGaming (EiG) expo has become a solid presence in the iGaming industry for several years now. With the EiG2016 approaching, preparations are already being made for what is looking to be another excellent event.
Set for Oct. 18 to 20 in Berlin, this year's expo has already attracted a lot of attendees, many of whom are excited to show off their wares.One of the companies participating is a first-time exhibitor but should be familiar to many Bitcoin gamblers.
Endorphina, the popular developer behind the Satoshi's Secret slot and Geisha slot, will be present in the expo. The company's sales and marketing team will be there to meet potential clients and show off their products.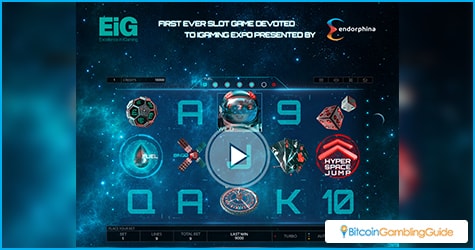 Endorphina's special EiG slot game
As part of Endorphina's participation in this year's EiG expo, the game developer has done something unique. In cooperation with Clarion Events, the organizers of the expo, Endorphina has released a custom slot game to celebrate the upcoming event. This interesting slot game is featured on its own special site and showcases Endorphina's skills in delivering quality gaming products.
The slot game looks great with its futuristic outer space theme. Astronauts and satellites drift by as the reels spin and the graphics look impressive. The gameplay itself is pretty standard. The big difference is that the prizes for the game cannot be any more real. Players can potentially win conference passes for next year's expo to discounts on this year's entrance fee.
All players need to do is to register their real names and contact information so that they can receive their reward. Player rewards are divided into different levels and how much they have won. For example, players who have won at least 300 credits will be getting a tube of authentic space food. The highest possible prize is an AAA ICE 2017 conference pass. The prizes are also limited so those who want to win the remaining prizes should start playing now.
Rory Credland, the event director for EiG from Clarion events, is pleased about the collaboration, saying:
"EiG is all about innovation and we are looking for something new and unique. When Endorphina came up with this terrific idea, we just couldn't say no to it, it was bold, brilliant and challenging at the same time, something that nobody-has-ever-done-before kind of a thing."
EiG 2016
This year's expo will be a great one. Over 2,000 iGaming professionals from over 80 countries have already confirmed their attendance.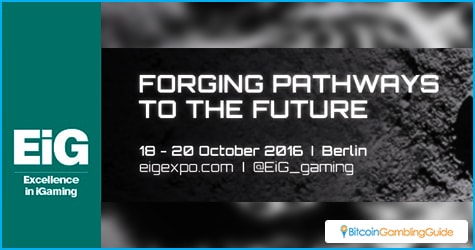 This will give attendees an excellent opportunity to network and make contacts. In addition, the expo is a perfect venue to see what new products should be expected from the market in the coming months.
EiG 2016 is looking to be an exciting one. With new games and trends emerging, it is best to sign up for tickets now.