Endorphina officially withdrew its Maori slot from its game catalog after getting negative reactions from the Māori people. The Czech game developer meant for the slot to "Celebrate the cultural heritage of Māori people." Instead, Endorphina received protests from Hāpai Te Hauora, the Māori public health agency.
The game developer handled the situation well and received commendations for removing one of its latest slot creations launched in December.
Violating intellectual property rights
Maori slot features Māori men and women. It uses Māori cultural icons to attract people to play. Some examples are bone carvings, waka, pounamu and the haka Ka Mate.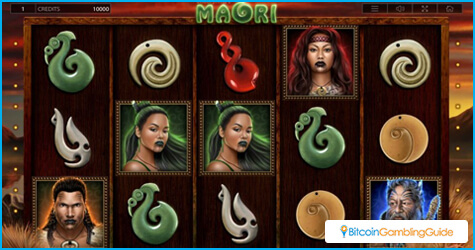 The game became available for free and without age limits from the Endorphina website. Lance Norman describes it as an insult to the Māori people.
Lance Norman, CEO of Hāpai Te Hauora, said:
"You start getting addicted to it, and then they say you have to pay to keep playing. They were using pounamu symbols which are the intellectual property of Ngai Tahu. They were using Maori warriors. And when you won, if you got three or four in a row, it would actually come up into a Maori haka which is the intellectual property of Ngati Toa."
The agency explained that this attempt is inappropriate and illegal. The symbols and sounds that the game uses is the property of the Māori people and is protected by law.
There is another problem, aside from intellectual property violation. Many Māori suffers from gambling issues. It influences the financial stability of Māori families. They are not only taking a stand against appropriation but also against the potential gambling has to cause harm.
Hāpai lawyers at Simpson Grierson sent Endorphina a letter. The letter asked the company to remove the game, to apologize, and to create policies. They wanted the policy to protect the integrity of all indigenous cultures it may represent in future products.
Arriving at the resolution
Endorphina acted immediately. The slot was withdrawn and Erlene May Rodriguez, Endorphina director issued an official apology to Ngai Tahu, Ngati Toa, and everyone who took offense of the game.
The Hāpai Te Hauora was delighted with Endorphina's prompt response. They offered to support the company to develop cultural awareness policies. The policies would integrate with development. Ultimately, it seeks to minimize harm to Māori and other indigenous people who play Endorphina games.
Following the removal, Anthony Hawke, GM Māori Public Health at Hāpai Te Hauora congratulates them, saying:
"We are especially pleased that this action has resulted in Endorphina Ltd implementing cultural awareness policies intended to ensure Māori and other indigenous people do not become the face of gambling promotion worldwide. This is important to us at Hāpai as we advocate for gambling harm reduction every day. We at the front line witnessing the disproportionate harm to Māori caused by problem gambling."
With Endorphina's removal of Maori slot, Bitcoin casinos like Loki Casino already stopped offering the Bitcoin slot to its players. Meanwhile, other Endorphina Bitcoin slots like Satoshi's Secret slot and Jetsetter slot, however, are available in leading casinos.