With the eSports skin betting controversy involving Valve Corporation gradually drawing to a close, Twitch, a live streaming video platform, aired its side and warned broadcasters to avoid streaming content that promotes skin betting.
Twitch posted on its blog the latest restrictions on its platform:
"Content in which the broadcaster uses or promotes services that violate Valve's stated restrictions is prohibited on Twitch."
The announcement came hours after Valve released on Wednesday its statement regarding eSports skin betting, which has been made clear to be a violation against Valve's policy.
Valve, which now faces class action lawsuits for its alleged role in the promotion of skin betting among minors, composes a significant share of the streamed content on Twitch.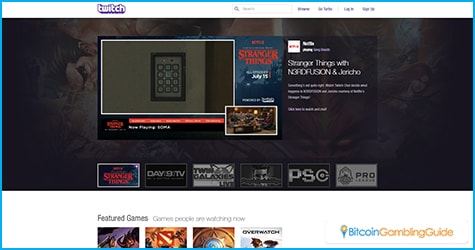 Games like Counter-Strike: Global Offensive and Dota 2 are some of the popular titles that enjoy a large viewership on the live streaming video platform. It is also Valve's first-person shooting game that is largely connected to the eSports skin betting controversy at present.
The latest developments on the side of Twitch clearly draws the line on what kind of content Twitch streamers can broadcast in relation to eSports.
Twitch, Valve used as channel for marketing and gambling
Earlier this year, Valve already raised the flag on match fixing on the Counter-Strike game. It was reported that even professional gamers were involved in the match fixing incident, which has earned them the exclusion from the eSports tournament back then.
Meanwhile, a Twitch streamer admitted last month that the skin betting site CS:GO Diamonds created a marketing deal with him, which enabled him to know the outcome of the roll of the dice and therefore encourage the viewers to check out the site.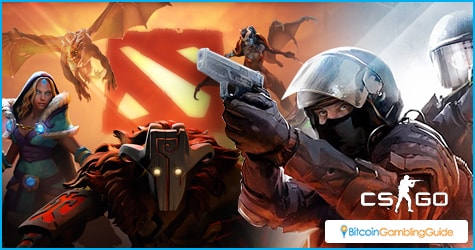 As more issues begin to hit the mediums that promote the spread of eSports, the budding gaming sector gets threatened, and this may extend the effects on Bitcoin eSports.
Bitcoin eSports betting has come a long way since the early days as more players are using Bitcoin to bet on the eSports tournaments. It can be hoped that the controversies with skin betting and the restrictions on Twitch will not negatively affect the rise of Bitcoin in eSports.
---
Originally posted on Twitch warns users to stop streaming eSports gambling content