The eSports community might reach about 600 million in three years, according to Newzoo's latest report. As the market grows larger, the future eSports industry becomes more lucrative.
With the growth of the eSports industry is the increasing number of eSports betting players. Many followers of the popular eSports games like Dota 2 and Counter-Strike: Global Offensive are willing to wager money on their favorite teams or competitors.
eSports betting market
Newzoo did not have the data on eSports bets in its report. However, the market intelligence company recognizes the large potential of the eSports betting industry. In 2014, eSports was the seventh largest sports betting market. This spot was higher than tennis or golf.
Moreover, the company said the eSports betting market revenue could be higher than the eSports market revenue if it follows the traditional sports betting market. NFL, for example, got $13 billion in revenue in 2016. On the other hand, the sportsbook and NFL fantasy league market garnered more than $50 billion in revenue. eSports betting has a good potential of being bigger than the eSports industry since many sportsbook companies are taking eSports wagers.
Audience growth
In the Global eSports Market Report 2017, it is projected to have more than 385 million eSports followers by the end of 2017. Likewise, there will be about 191 million enthusiasts who follow the eSports scenes very closely. This year might also see more than 194 million casual viewers of eSports in 2017. According to the report, there will be a growth of 50 percent in audience numbers within the next three years. This brings up the numbers to more than 600 million eSports viewers in 2020.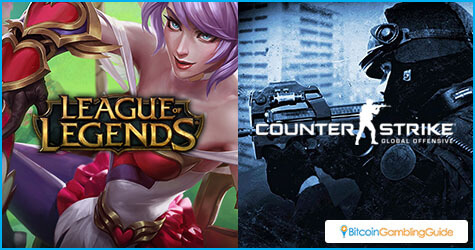 The growth can be due to the number of millennials attached to eSports games. For many millennials, digital games are their main pastime instead of traditional sports like basketball.
The number of audiences can also be the result of the availability of the eSports matches. It was difficult to watch a live eSports event online back then. Thanks to video stream services such as Twitch, it is now possible for everyone to be a spectator of almost any game matches as it happens in real-time. These services even expand to mobile devices and game consoles to make an eSports even more accessible than before.
Peter Warman, CEO of Newzoo, said:
"Esports is not only growing exponentially as a new independent business and industry, it is also accelerating the convergence of various established industries. For brands, media, and entertainment companies, esports provides a chance to capitalize on the favorite pastime of digital natives and Millennials: playing games and watching game content. With the arrival of live streams and events, gaming has entered the realm of broadcasters and media that can now apply their advertising business model to a market previously out of reach for them."
eSports betting in Bitcoin gambling
The popularity of eSports betting has long been a strong factor in Bitcoin gambling. Many online sportsbooks now feature Bitcoin eSports. Sites like BetOnline.ag and 1xBit, among others, provide players with competitive odds for various eSports tournaments.
League of Legends remains to be popular among professional gamers and online bettors. The abundance of Bitcoin betting odds for the high-rated eSports tournaments also helps in the fast growth of Bitcoin eSports.